Suspect in flight disturbance had Calif. ID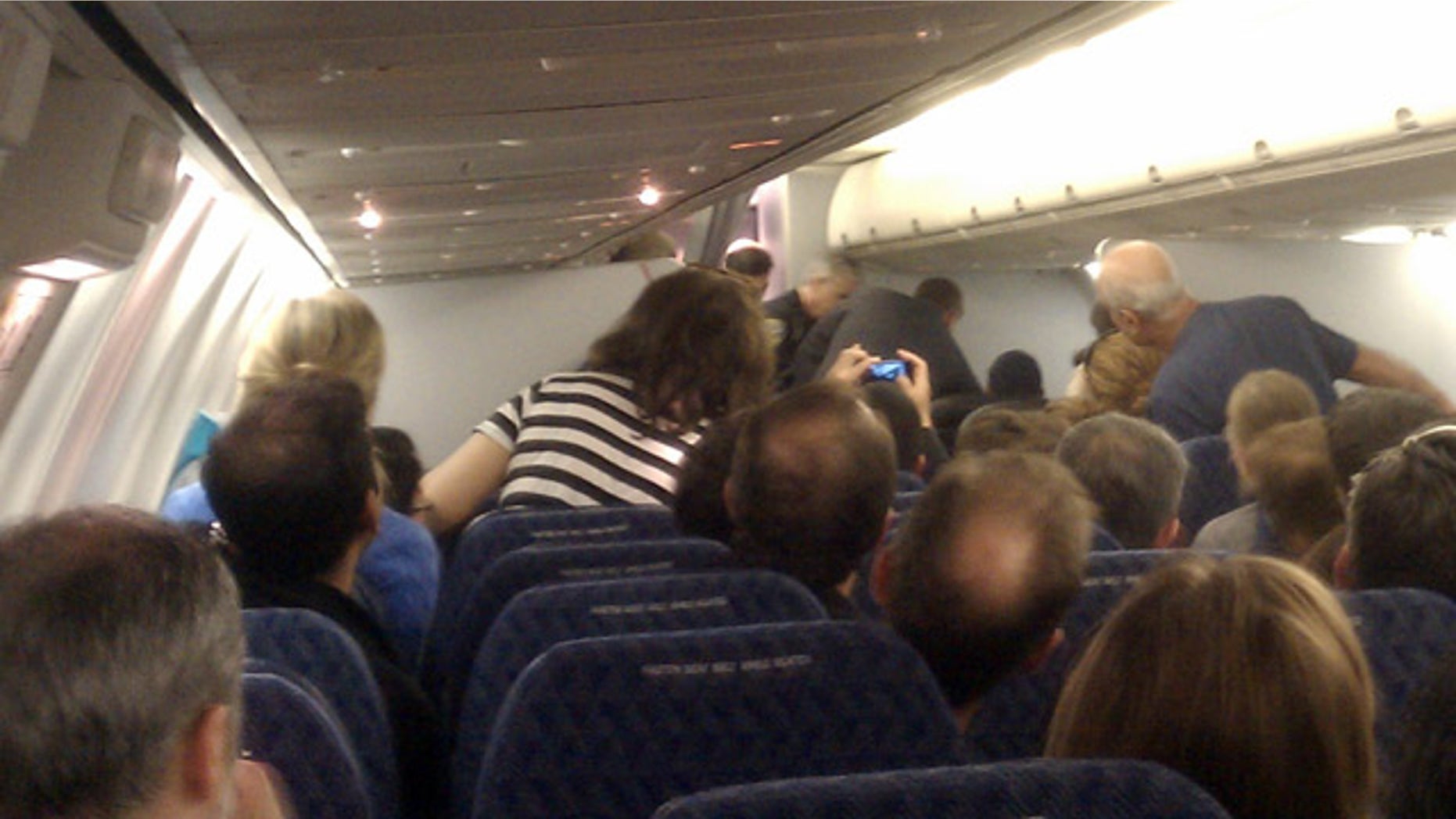 SAN FRANCISCO – The passengers sat stunned as they watched a man walk quickly toward the front of American Airlines Flight 1561 as it was descending toward San Francisco. He was screaming and then began pounding on the cockpit door.
"I kept saying to myself: 'What's he doing? Does he have a bomb? Is he armed?'" passenger Angelina Marty said.
Within moments Sunday, a flight attendant tackled Rageh Almurisi. Authorities do not yet have a motive.
While authorities said that Almurisi, 28, of Vallejo, Calif., has no clear or known ties to terrorism, the incident underscored fears that extremists may try to mount attacks to retaliate for the death of al-Qaida leader Osama bin Laden last week.
Federal agents are investigating Almurisi's background. He was carrying a Yemeni passport and a California identification card, authorities said.
Yemen, a nation at the southern tip of the Arabian peninsula, has been a focus of U.S. officials because one of the most active branches of al-Qaida operates in the remote part of the country.
Almurisi went toward the cockpit door 30 minutes before the flight from Chicago was supposed to land on Sunday night, San Francisco airport police Sgt. Michael Rodriguez said. Almurisi was yelling unintelligibly as he brushed past a flight attendant.
Marty, 35, recalled that she and other passengers on the plane were stunned when they saw Almurisi walking down the aisle. She said a woman in a row across from her who speaks Arabic translated that Almurisi said "God is Great!" in Arabic.
Andrew Wai, another passenger, told KGO-TV on Monday that the wife of one of the men who took Almurisi down later said Almurisi was yelling "Allahu Akbar."
"There was no question in everybody's mind that he was going to do something," Marty said.
A male flight attendant tackled Almurisi, and other crew members and passengers, including a retired Secret Service agent and a retired San Mateo police officer, helped subdue him as he banged on the door, police said. The flight attendant put plastic handcuffs on him.
"Everybody was fixated on him," Marty said. "You never think that something like that would happen in your life."
Wai also said Almurisi appeared "fidgety" in his seat when he saw him on the way to the bathroom earlier in the flight.
The Boeing 737 carrying 162 people landed safely at 9:10 p.m. Almurisi was placed into police custody, as some passengers cried.
"Flight attendants were trying to soothe different passengers," Wai said. "We were all looking at our lives flash before our eyes."
Federal authorities took Almurisi into custody Monday morning after he spent the night at the San Mateo County jail, said San Mateo County Chief Deputy District Attorney Karen Guidotti. Almurisi was being held on suspicion of interfering with a flight crew, a federal offense, according to authorities.
No one else was hurt and the airport continued operating normally with security levels unchanged, the officer said.
There were two other mid-air disturbances on Sunday.
A 34-year-old man from Illinois tried to open a plane door on a Continental Airlines flight from Houston to Chicago. Investigators questioned him, but did not file charges.
There was a security scare aboard a Delta Air Lines flight from Detroit to San Diego, prompting it to land in Albuquerque, N.M. Authorities did not release any more details, except to say that "no suspicious devices" were found. No one was arrested.