Suspect in death of Southern California cop is charged with capital murder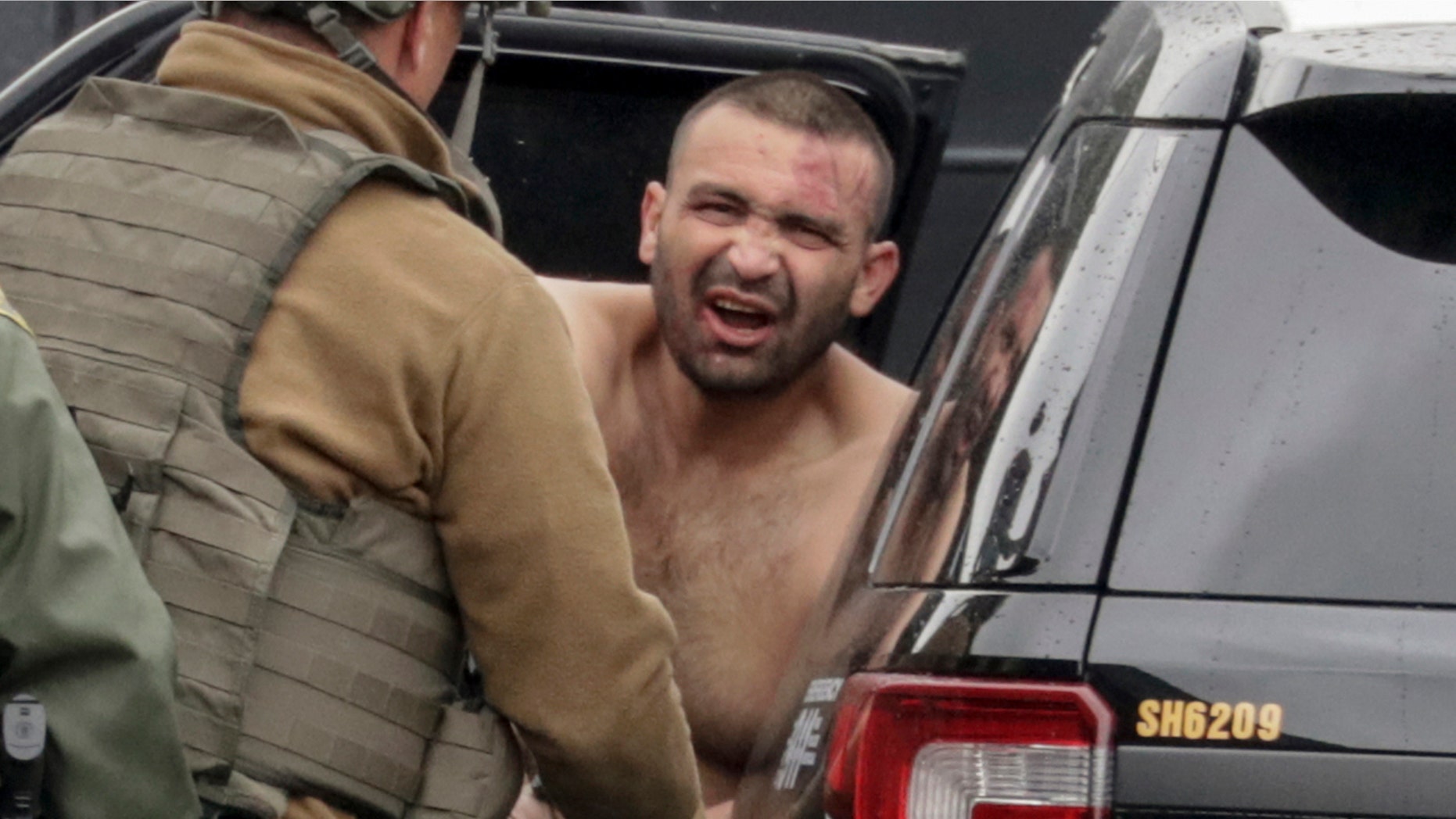 A man accused of fatally shooting a Southern California police officer and wounding another has been charged with capital murder, authorities said Tuesday.
The suspect, identified as Isaias De Jesus Valencia, 38, also faces charges of murder of a peace officer and murder for the purpose of avoiding or preventing lawful arrest, Fox 11 reported.
If convicted of the charges, Valencia could face the death penalty, prosecutors said, although executions are rare in California.
Valencia is accused of killing Pomona police Officer Greggory Casillas on Friday night, and then barricading himself for hours until his arrest Saturday.
Casillas and Officer Alex Nguyen had attempted to pull over Valencia on Friday night for allegedly driving recklessly. According to police, Valencia crashed his vehicle into another vehicle and fled the scene on foot.
The officers chased Valencia into an apartment complex where he barricaded himself in a bedroom, sheriff's Capt. Chris Bergner said, adding that "officers attempted to contact him and he began firing through the door."
Casillas was killed and Nguyen was shot in the face, Fox 11 reported. Crisis negotiators reportedly tried to persuade Valencia to surrender, but he refused, police said.
Nguyen has since been released from a hospital, the Daily Bulletin reported.
Special Enforcement Bureau deputies deployed tear gas and then a police dog before Valencia finally surrendered, police said. Valencia was then taken into custody early Saturday morning. The standoff lasted more than 15 hours.
Valencia was charged with seven counts of attempted murder and a count of each of fleeing a peace officer's vehicle and possession of a firearm by a felon, Fox 11 reported.
Valencia will face the death penalty or life in prison without the possibility of parole if convicted, the Los Angeles Times reported. Prosecutors will decide at a later date if Valencia will receive the death penalty.