Suspect in Custody for 'Suspicious' Backpack Is Marine Corps Reservist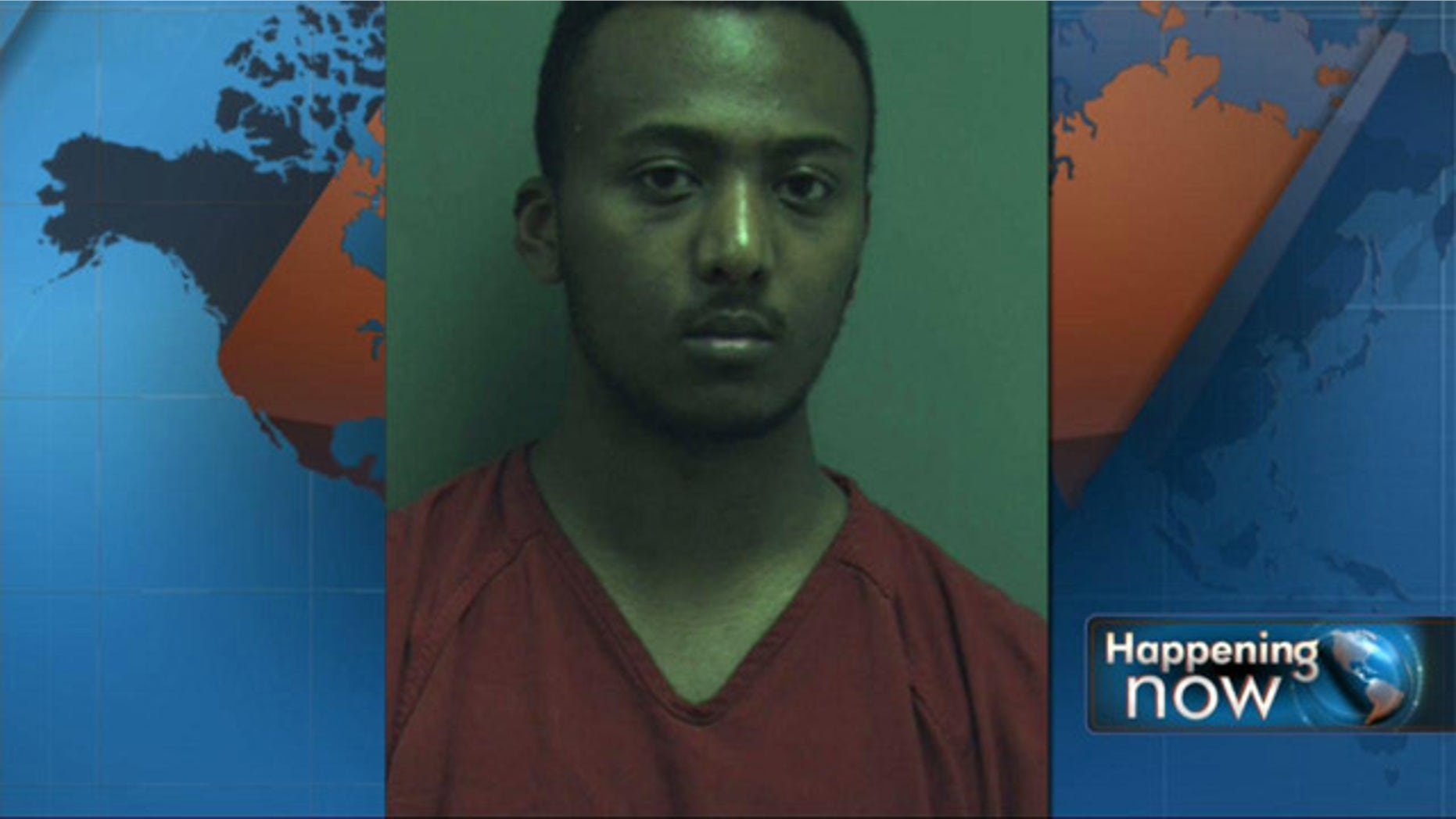 An Ethiopian-born man, in custody for carrying a backpack with "suspicious items and products" inside Arlington National Cemetery overnight, is a U.S. Marine Corps reservist.
Yonathan Melaku, 22, of Alexandria, Va., was arrested Friday morning on suspicion of trespassing after he was found inside Arlington Cemetery overnight when the cemetery was closed, carrying "items which caused initial concerns about the public's safety," the FBI said in a written statement.
Melaku, a Marine Corps reservist lance corporal who is Muslim, remains in the custody of the United States Park Police. No charges have currently been filed against Melaku, who is believed to have acted alone.
Sources close to the investigation told Fox News that a notebook believed to belong to the man was also found containing threatening phrases like "Al Qaeda," "Taliban rule" and "defeated coalition forces."
Authorities have not confirmed publicly that the notebook was found, saying only that the investigation is onging.
FBI special agent Brenda Heck said earlier Friday that the man had a backpack containing a "non-explosive, unknown material" that she said will require further investigation.
"The products in the backpack are inert," Heck said, though she described its contents as suspicious.
Though the man was "not forthcoming" when taken into custody, Heck said authorities later found his red 2011 Nissan near the Pentagon. She said authorities found "no suspicious activity" related to the vehicle.
Law enforcement officials also told Fox News that police found five pounds of a substance labeled ammonium nitrate inside the backpack, however, field tests came back negative.
Melaku, a naturalized U.S. citizen, joined the Marine Corps Reserve on Sept. 4, 2007, but military officials say he never deployed to Iraq or Afghanistan.
He is currently listed as a motor vehicle operator with Combat Engineer Support Company, 4th Combat Engineer Battalion, 4th Marine Division, according to the FBI. Melaku had previously been awarded the National Defense Service Medal and the Selected Marine Corps Reserve Medal.
Investigators and bomb-sniffing dogs were seen sifting through his family's home in Fairfax County on Friday.
According to the Leesburg Police Department, a person with the same name and date of birth was arrested last month for allegedly breaking into vehicles. Twenty-seven vehicles were damaged during the break-ins, according to police.
Fox News' Mike Levine, Jennifer Griffin, Justin Fishel and The Associated Press contributed to this report.