Suspect held in SF slayings served prison time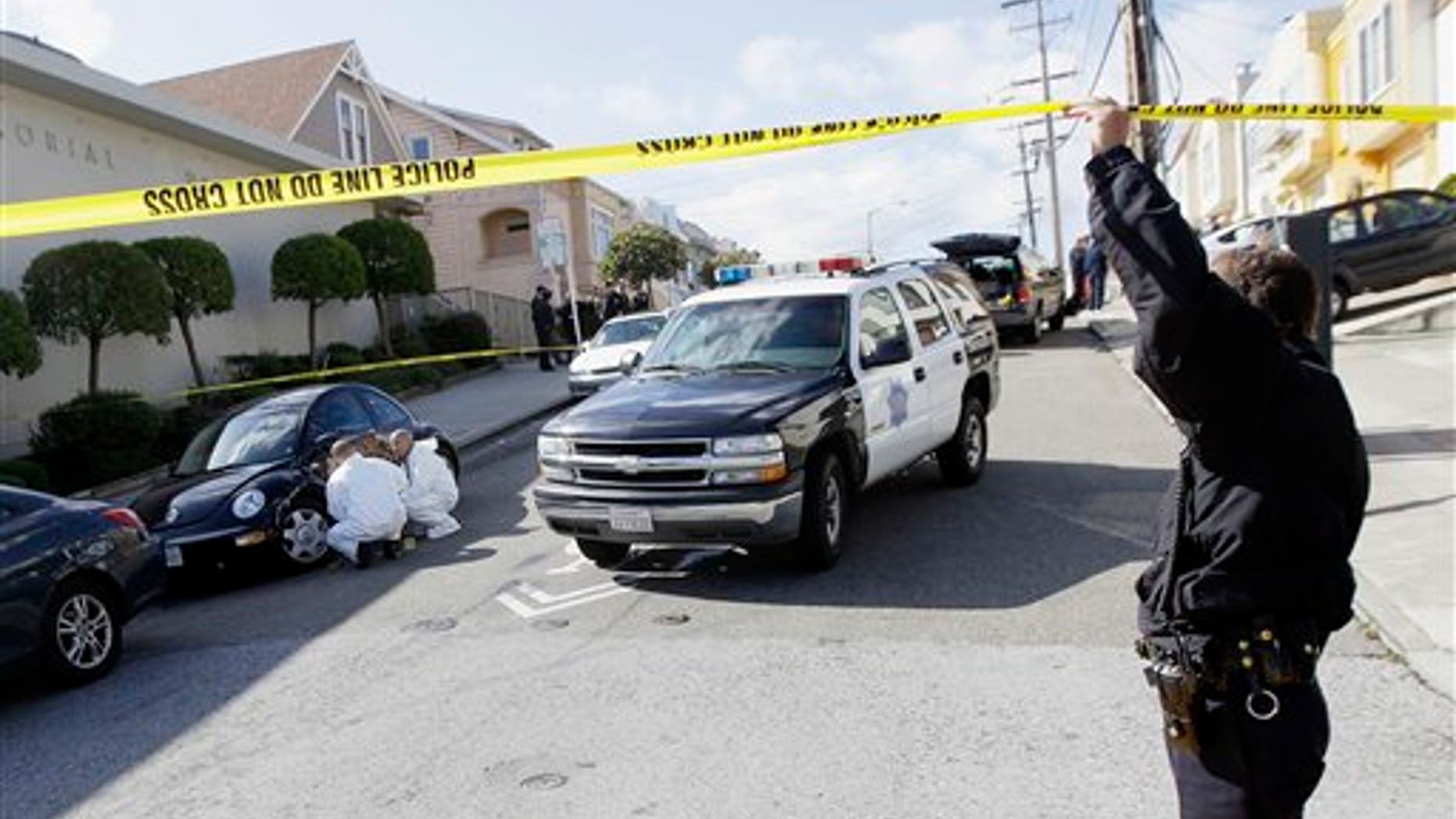 SAN FRANCISCO – The suspect in the slayings of five people in a San Francisco home that police initially thought might have been a murder-suicide served nearly a decade in prison for robbery and assault with a deadly weapon, records show.
State records indicate that Binh Thai Luc, 35, was convicted in 1998 of the armed robbery of a Chinese restaurant in San Jose in 1996. He was in prison from 1998 to 2006 then served two years of parole before being released from state custody in 2008.
Police booked Luc on five counts of murder and said he knew the victims, who were identified Monday by the San Francisco medical examiner as Hua Shun Lei, 65, and Wan Yi Xi, 62, who were married, and their children Vincent Lei, 32, and Ying Xue Lei, 37. The other victim was Chia Huei Chu, 30, the girlfriend of Vincent Lei.
The medical examiner has not released a cause of death for any of the five, and said it could take several weeks to determine.
Ying Xue "Jess" Lei was described by a co-worker as a quiet, capable colleague who shared few details about her personal life.
"She was always a hopeful, nice, fun-loving person," said Todd Sidebottom, who worked with her at Quantitative Medical Systems, a medical device company in Emeryville.
"I came because I wanted to pay my respects to her and the family," he said as he dropped off a bouquet of flowers outside her home over the weekend.
The bodies were found on Friday. Police said the three women and two men appeared to have been killed by blunt force trauma.
Police Chief Greg Suhr said 40 investigators were working on the case.
Investigators initially couldn't determine if a suspect was at large, and they thought at least two of the victims were shot. The chief said an "edged weapon" was involved in the slayings of the three women and two men.
The bodies were found by a woman with access to the home in the Ingleside District, a middle-class neighborhood in the southern part of the city. The home near San Francisco's City College is in a thriving immigrant community, largely from Asia.
Also arrested was Luc's brother, Brian Luc, 32, on unrelated charges involving drugs, ammunition possession and violation of probation.
Brian Luc was serving three years of probation for drunken driving and firing a gun in a reckless manner, records show.
Suhr did not provide details of that arrest but said the siblings lived together.
The brothers were both being held without.
Prosecutors were still awaiting a report from police before filing charges, though an arraignment could happen as early as Wednesday, said Chief Assistant District Attorney Sharon Woo.
Jail records didn't show if either man had retained a lawyer.