Suspect Charged After Missing Indiana Girl Found Dead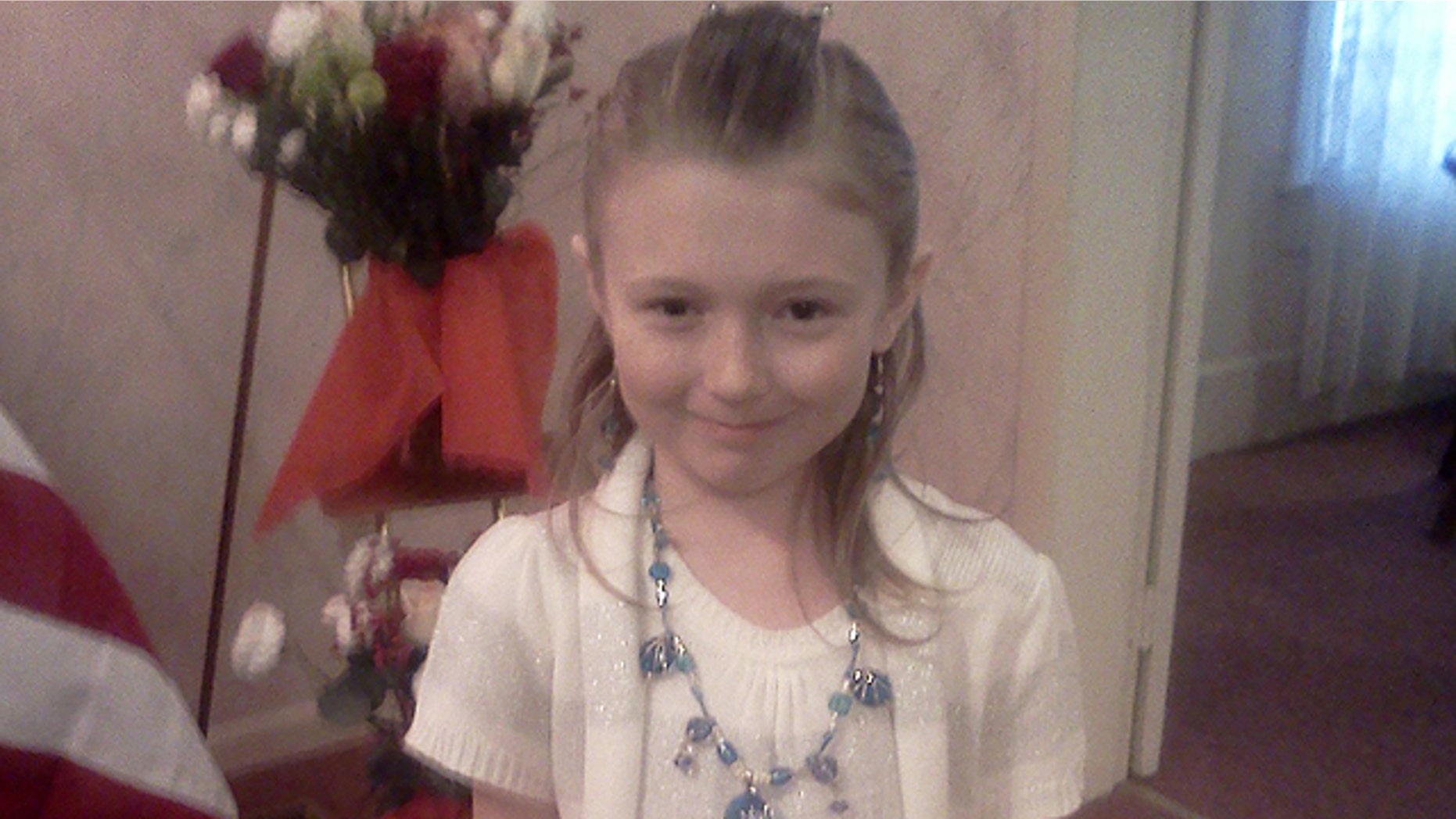 FORT WAYNE, Ind. – A suspect has been charged in the death of a missing 9-year-old girl after her body was found Monday evening, The Allen County Sheriff's Department and the Federal Bureau of Investigation said.
Investigators announced in a Monday evening press conference that the body of Aliahna Lemmon was discovered after police interviewed the man who had been babysitting her for the past week.
Police have arrested Michael Plumadore, 39, and charged him with murder. He's due to be arraigned in court Tuesday morning.
"He was a trusted family friend," Aliahna's step-grandfather, David Story, told The Associated Press late Monday, saying he was surprised by Plumadore's arrest.
Allen County Sheriff Ken Fries said, "Unfortunately tonight, the search came to a conclusion we'd hoped wouldn't happen. After three different interviews with one of the individuals involved, he was taken into custody tonight about 9 p.m. and charged with murder."
He said Aliahna's body was discovered shortly after the interview.
Fries would not disclose the motive for the killing or the manner of death in Aliahna's murder, only that Aliahna's body was discovered in northern Allen County.
Aliahna was reported missing on December 23 and investigators believe the crime occurred sometime before that time.
Investigators do not believe any other individuals have knowledge as to what happened to Aliahna.
Earlier Monday, The Journal Gazette reported that Aliahna and her sisters were staying with Plumadore because their mother had been sick with the flu and Aliahna's stepfather works at night and sleeps during the day.
Plumadore told the newspaper Sunday that he left the three girls in his mobile home about 6 a.m. Friday and went to a gas station about a mile away to buy a cigar. Authorities have said the store's surveillance video shows him there about that time.
"I had deadbolted the door," he said. "When I got back, all the girls was here."
He said he smoked his cigar and went back to sleep, then woke up about 10 a.m. when Aliahna's mother called. After that call, he realized the door to the home was unlocked and that Aliahna was gone. He said Aliahna's sisters, both 6 years old, told him that Aliahna had left with her mom.
Plumadore said it wasn't until he talked with Aliahna's mom about 8:30 p.m. that they realized she was missing and police were notified.
Plumadore is not listed on the state's website that lists registered sex offenders.
Tarah Souders said miscommunication between the two of them caused the delay in determining that Aliahna had vanished.
"She's never wandered off," Souders said. "She's never done anything like this before."
Aliahna does have a history of sleepwalking, even unlocking doors and going outside while sleeping, said her grandmother, Amber Story.
"I just hope that she's not suffering or in pain," Story said.
Souders said her daughter has vision and hearing problems and suffers from attention deficit disorder and emotional problems.
According to a state website, 15 registered sex offenders live at the mobile home park Aliahna lived in with her family.
Elizabeth Watkins, 52, who has lived at the park for six months with her 4-year-old granddaughter, said it's well-known that several sex offenders live in the neighborhood.
"It's scary," she said. "I don't know how a parent could leave their child alone."
The Associated Press contributed to this report.