Suspect caught after opening fire inside Miami library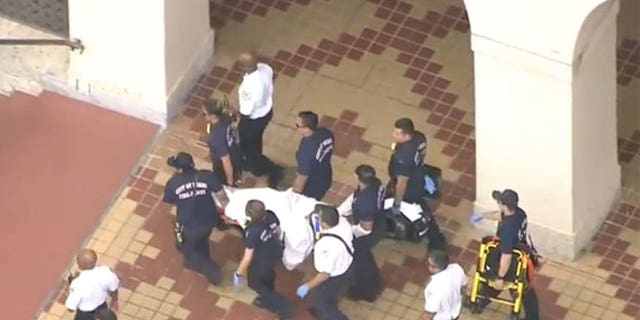 Police have taken one person into custody after a shooting at the Miami-Dade Library in Downtown Miami, Wednesday morning.
Just before 11 a.m., Miami-Dade Police tweeted that one suspect had been taken into custody, and the scene at the Miami-Dade Library, located at 101 W. Flagler St., had been secured.
Miami-Dade Police Director Juan J. Perez said the suspect entered the library and discharged his firearm. The male then was shot by an officer working an off-duty detail at the library.
The subject was rushed to a nearby hospital in unknown condition.
Miami Commissioner Frank Carollo said, "Obviously, the police department responded right away. This was in Downtown Miami, so the police department was able to come here and capture the individual right away."
City of Miami and Miami-Dade Police responded to the shooting and remain on the scene. Officials have announced there is no longer a threat to those in the area and that nobody else was injured during the shooting.