Suspect arrested in New York City attack on German tourist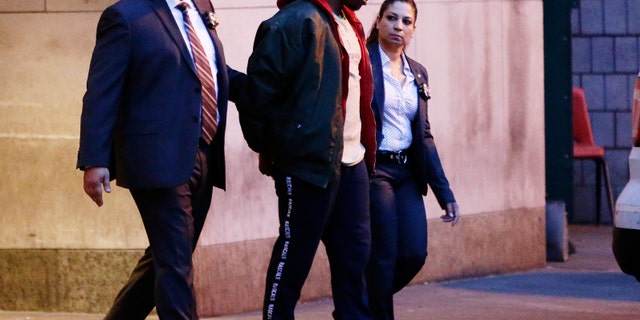 NEW YORK – New York City police have arrested a 28-year-old registered sex offender suspected of three robberies, including one in which a German tourist was beaten and sexually assaulted.
Keon Robinson was arrested on charges of attempted rape, robbery, assault and sex abuse. He was taken into custody in upstate Schenectady (skeh-NEHK'-ta-dee) on Thursday.
Police say Robinson was last seen going into an East Harlem building following the early morning attack on the tourist last week.
Surveillance video shows a man punching the woman's head and continuing to hit her after she falls to the sidewalk. Police say the man also punched the ground and left a trail of blood.
Police say no sexual assault occurred during the other two robberies.
It wasn't clear if Robinson was being represented by a lawyer.