Suspect arrested in brutal California grandmother attack, officials say
WARNING: GRAPHIC IMAGE
A man was arrested Tuesday for allegedly punching a California grandmother so hard she was knocked to the ground, leaving the woman with serious facial and head injuries, officials said.
Richard Colomo, 41, was arrested after he was seen on surveillance video running around the same time 86-year-old Mi Reum Song was attacked, FOX11 Los Angeles reported. Colomo, who was seen wearing a backpack on Saturday, was booked on battery charges.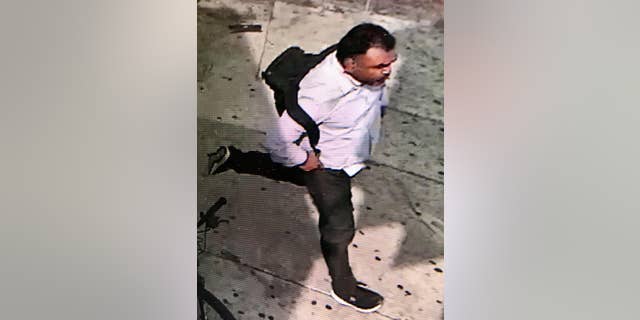 Song was walking in Los Angeles' Koreatown neighborhood on Saturday when a man walked up to her and punched her once in the forehead, police said.
"She was struck in the forehead and fell backwards and her head struck the pavement. So [on] the back of her head there was a laceration and you can see some of the injuries to the front of her face," LAPD Detective Heebae Cho said in a previous news conference.
Song was taken to the hospital and treated for her head injuries. She was later released.
Yujin Ko, Song's granddaughter, said she was in "utter shock" when she saw her battered and bruised grandmother.
"[There were] a lot of tears...Her face was really bruised and she looked like a different person," Ko said.
Circumstances surrounding Colomo's arrest were not immediately released. Police are still investigating the motive of the attack, according to FOX11. Nothing was taken from Song during the attack.
Colomo is being held of $105,000 bail.