Suspect accused of false imprisonment found dead in Wis. hotel room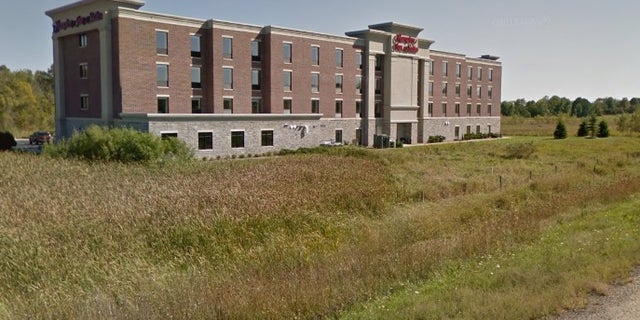 NEWYou can now listen to Fox News articles!
Police say a man wanted for holding a woman against her will has fatally shot himself at a hotel in Grafton.
Saukville police say the suspect broke into the woman's home during an attempted burglary Wednesday and forced her at gunpoint to drive around with him. The woman was eventually released and called authorities.
Police in nearby Grafton say they tracked the man's cellphone and found him at the Hampton Inn along Interstate 43 about 6:30 p.m. Officials say when officers tried to enter the room, the suspect fired his gun. Police evacuated the hotel and secured the area.
Authorities say officers entered the room several hours later after failing to make contact with the man and found him dead of a self-inflicted gunshot.