Surviving son of woman murdered with her two children and lover fears he's next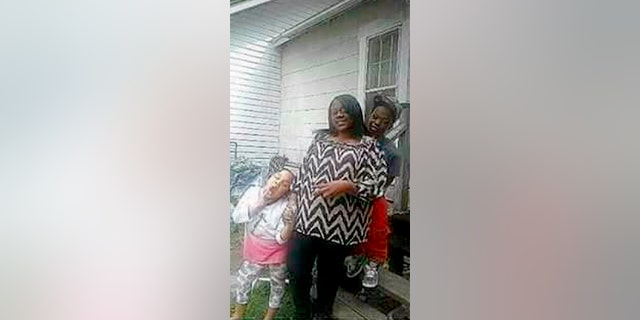 NEWYou can now listen to Fox News articles!
The surviving son of an upstate New York woman murdered along with her two young children and lover said he was afraid to leave the house in fears of being killed.
Isaiah Smith, 15, told reporters he was afraid to go to the store in fear of being targeted by his family's killer(s), the Times Union reported.
"I'm scared to go to the corner store," Smith told reporters Thursday. "I'm not sure if they're coming for me next."
Smith's mother, Shanta Myers, 36; her children, Jeremiah "JJ" Myers, 11 and Shanise Myers, 5; and Brandi Mells, 22, her lover, were found dead by their property manager Tuesday in a basement apartment in Troy, NY, just north of Albany.
Police have not immediately said how the victims were killed or what the motive was. There have been no suspects named in connection with the crime.
POLICE IDENTIFY MOTHER, PARTNER AND 2 CHILDREN FOUND MURDERED IN NEW YORK APARTMENT
John Tedesco, Troy's police chief, hinted at the gruesomeness of the scene during a news conference Wednesday.
"After being in this business for 43 years, I can't describe the savagery of a person who would do this," Tedesco said. "I don't think there's any doubt that a person who committed this crime is capable of anything."
"It was the number of people killed, the manner in which they were killed," Tedesco said. "And the children being involved."
Shakera Symes, Shanta Myers' sister, told Spectrum News the murders devastated her whole family.
"Give the information to the authorities so that they can help find the person who has destroyed us, emotionally, mentally," Symes said. "It feels like somebody has ripped us to shreds."
Symes confirmed she would raise Isaiah following the horrific murders.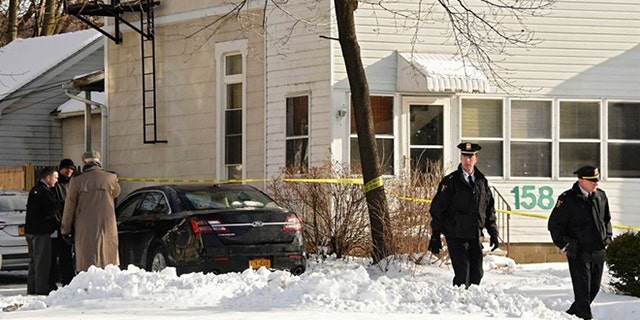 The family told reporters at Troy's Boys & Girls Club that the children were known in the community. Jeremiah was part of the club and dreamed of playing professional basketball, the family said.
"He (Jeremiah) was the quintessential 'Club Kid' who impacted the lives of so many staff, children and teens, parents and volunteers," the club wrote in a statement. "It will be deeply felt by all his friends at the club and throughout our community."
CHILD PLAYING WITH STOVE BLAMED FOR MASSIVE BRONX FIRE THAT KILLED 12, OFFICIALS SAY
The family said Shanise was interested in cooking and was like "a grown woman in a little body."
"That girl was like a grown woman in a little body," Khalif Coleman, Myers' nephew, said. "You ain't telling that girl what to do, she will be in your face."
The Troy City School District announced they were working with the club to offer grief counseling to those who knew the children. A GoFundMe has also been set up for the funeral and burial costs. As of Friday, more than $19,000 has been raised.
Symes pleaded for answers in the mysterious murders that shocked the entire community.
"They were home, safe in their house. Understand how important the safety of your house is," Symes said. "It's about the answers that we deserve and we need."
The Associated Press contributed to this report.