Survey: US companies add a modest 158,000 jobs in June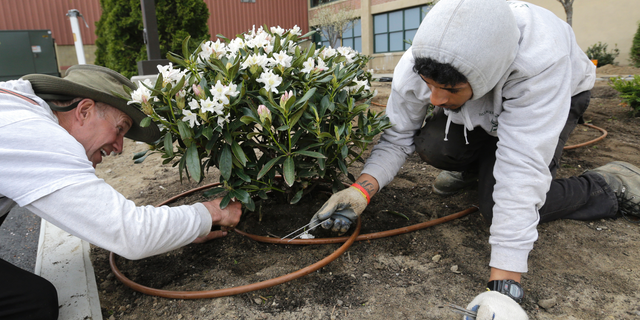 WASHINGTON – U.S. businesses added a modest 158,000 jobs in June, a survey found — a sign that hiring has decelerated but remains healthy enough to lower the unemployment rate over time.
Payroll processor ADP said Thursday that the strongest job gains were in services, such as education, health care, hotels and restaurants. Manufacturers added 6,000 jobs, but construction firms and mining companies, which include oil and gas drillers, cut 6,000.
The data echoes other figures that show hiring has slowed over the spring, with job gains averaging just 121,000 from March through May, according to government data. Most economists chalk it up to a dwindling supply of workers as the unemployment rate falls.
Analysts predict that the government's jobs report, to be released Friday, will show 179,000 jobs were added last month, according to data provider FactSet.
The ADP covers only private businesses and often diverges from official figures.
Job gains have averaged 162,000 through the first five months of this year, according to the Labor Department, a solid total that has pulled the unemployment rate down from 4.7 percent in December to 4.3 percent in May, the lowest in 16 years.
That has left many businesses struggling to find the people they need to fill open jobs. There are more than 6 million open positions, a record level, according to a separate report from the Labor Department.
Mark Zandi, chief economist at Moody's Analytics, which helps compile the ADP report, says that a shortage of workers will likely worsen as the baby boom generation continues to retire. More than 10,000 Americans turn 65 every day.
"This is going to be the biggest problem businesses will face in the foreseeable future," Zandi said. An increase in immigration would help accelerate the growth of the work force, he added.
Businesses are also not, on average, offering higher pay to entice more applicants. Average hourly pay rose just 2.5 percent in May from a year earlier, below historical trends of about 3.5 percent in a healthy economy.