Surveillance Video of Vehicles Might Offer Clues in Case of Missing Indiana Student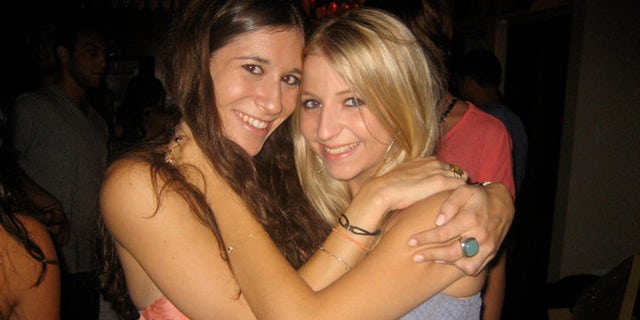 NEWYou can now listen to Fox News articles!
Police are hoping that enhanced surveillance video of two vehicles might offer clues in the disappearance of a missing Indiana college student.
Bloomington Police Capt. Joe Qualters said Tuesday that the FBI is still working to enhance security footage from the area where 20-year-old Lauren Spierer was last seen. The video will likely be released to the public on Wednesday, Qualters said.
Spierer, a student at Indiana University, was last seen around 4:30 a.m. on June 3, walking alone and barefoot to her apartment in downtown Bloomington after a night drinking with friends.
Qualters said Monday that one -- and possibly two -- vehicles are visible in video sequences police obtained from cameras near the place where the Greenburgh, N.Y., native disappeared. Police want to talk to the drivers, and if it turns out the footage actually shows one vehicle circling through the area, that would be particularly interesting, he said.
Qualters said at least 350 tips have come in since Saturday.
Qualters released a more detailed description of the clothing Spierer was wearing at the time of her disappearance during a press conference Tuesday. Qualters said Spierer was dressed in a white, V-neck shirt with "bell" sleeves to the elbow and black leggings with possible silver zippers at the ankles.
While police have previously said they have 10 "persons of interest," including Spierer's boyfriend, Qualters said Monday the number is fluid, changing from day to day. Two of the last people to see Spierer -- the friend she left the bar with and his roommate -- have given police DNA samples, their attorneys said.
The woman's mother, Charlene Spierer, pleaded again Tuesday for anyone with information on the case to come forward.
"She's a sweet, bubbly girl," Spierer said of her daughter. "Anybody that knows anything, it's time to come forward."
The family is offering a $100,000 reward for information leading to the young woman's whereabouts. The website, "FindLauren.com," has also been set up to raise money in the search.
SLIDESHOW: Where is Lauren Spierer?
FoxNews.com's Cristina Corbin and The Associated Press contributed to this report