Surfers ride massive, El Nino-fueled waves at Mavericks, competition on hold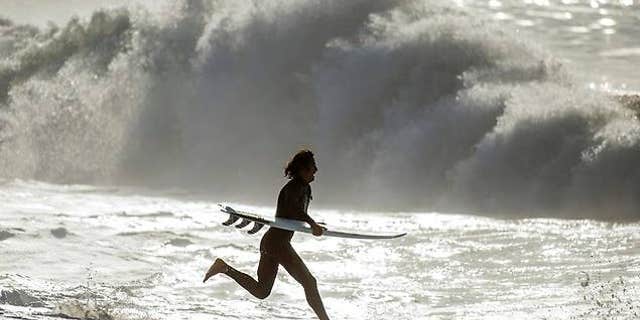 Monster waves the size of a six-story building broke at the famed surf spot known as Mavericks in Northern California Friday, as organizers put an annual surfing competition there on hold.
Witnesses said pro surfer Garrett McNamara dislocated his shoulder while out on the water Thursday, Fox 2 reported. He's expected to recover.
The San Francisco Chronicle reports the waves drew professional big wave surfers from around the world. But conditions were too chaotic for Titans of Mavericks to hold the contest.
The surf contest known colloquially as Mavericks could still be held this season, depending on conditions. In 2015, perfect conditions never formed, and the competition had to take a year off. The window for the contest closes on March 31.
Waves easily can top 60 feet at the break, and pound the underwater reef with such force they can be recorded by seismographs, the newspaper reported.