Supreme Court temporarily halts Alabama execution of cop killer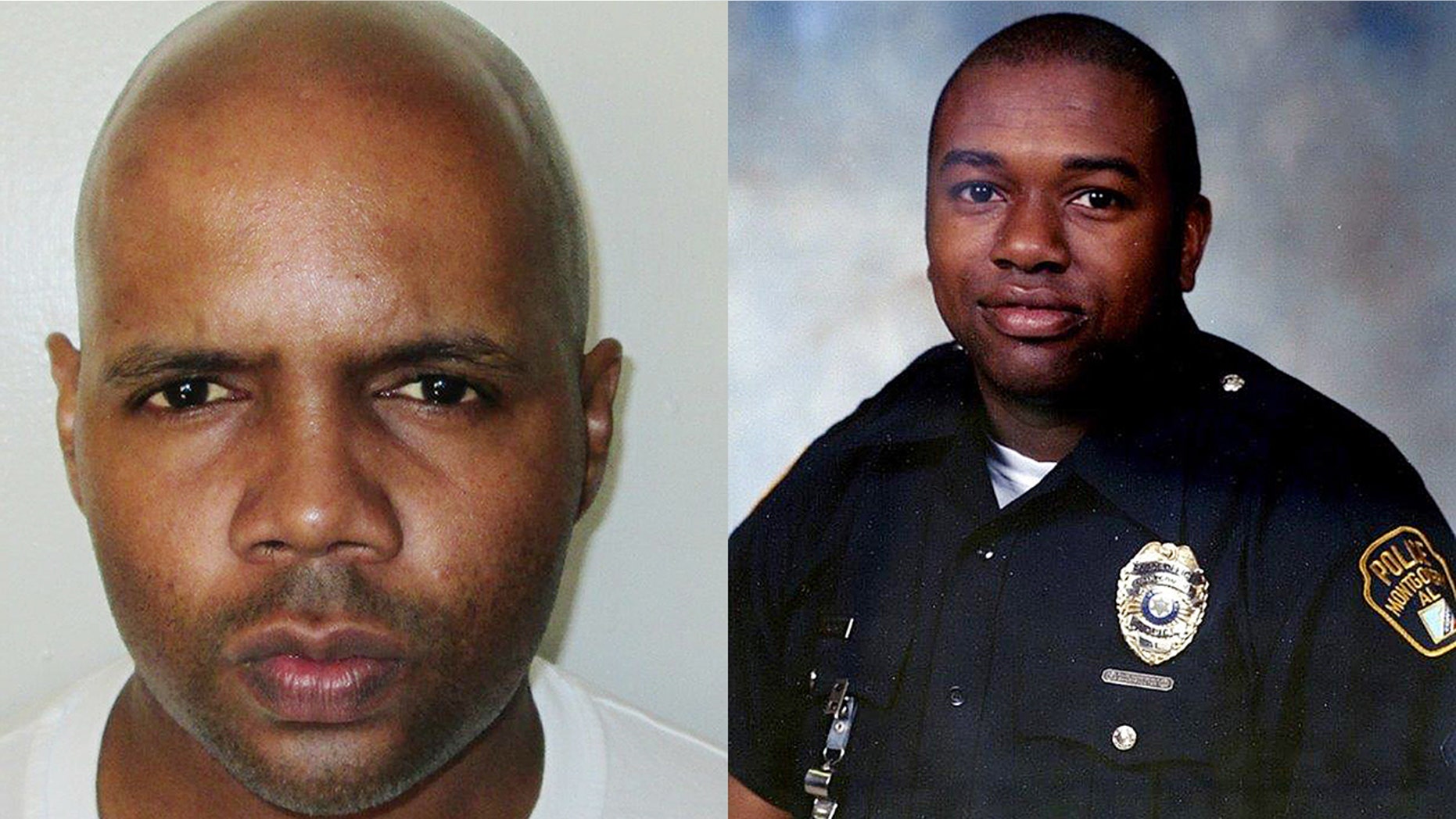 The U.S. Supreme Court temporarily delayed the execution of an Alabama inmate on Thursday night just minutes before he was scheduled to die.
Torrey Twane McNabb, 40, has challenged the humaneness of the state's lethal injection procedure. He was scheduled to be put to death by lethal injection at 6 p.m. CDT, but the Supreme Court granted a stay after McNabb's attorneys filed a flurry of appeals. The justices could still decide Thursday night to go ahead with the execution.
McNabb was convicted in the 1997 shooting death of Montgomery police Officer Anderson Gordon. Prosecutors say McNabb was fleeing a bail bondsman when he walked up and shot Gordon five times while the officer was sitting in his parked patrol car.
McNabb and several other inmates have challenged the state's use of midazolam at the start of lethal injections, arguing that it violates Eighth Amendment protections against cruel and unusual punishment because the sedative would not reliably render them unconscious before other drugs stopped their lungs and heart.
A lawyer for McNabb has argued that it would be wrong to carry out the execution while proceedings continue in McNabb's lawsuit.
The attorney general's office has asked justices to let the execution proceed. The state has argued they have allowed multiple executions to proceed using the sedative midazolam and that McNabb presents "nothing new" to justify halting the execution.
"Alabama has already carried out four executions using this protocol. Three of those executed inmates were co-plaintiffs in this case," the attorney general's office wrote in a court filing.