Supreme Court Justice Samuel Alito issues stay of execution for Mo. inmate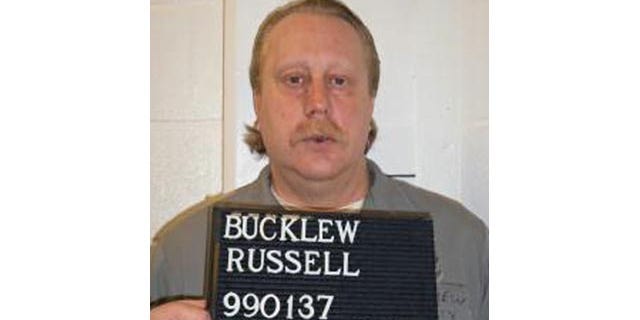 BONNE TERRE, Mo. – U.S. Supreme Court Justice Samuel Alito issued an order late Tuesday suspending the planned execution of a Missouri inmate with a little more than an hour to spare before the inmate's scheduled lethal injection.
Alito, who handles emergency matters for Missouri and other states covered by the 8th U.S. Circuit Court of Appeals, didn't explain why he issued the order suspending Russell Bucklew's execution, which had been scheduled for 12:01 a.m. Wednesday. But Missouri Attorney General Chris Koster issued a statement saying his office understands the full Supreme Court would consider Bucklew's requests on Wednesday.
Under Missouri law, the state has 24 hours to carry out a death warrant, meaning it could still execute Bucklew anytime on Wednesday if the high court rejects his appeals.
Alito's order came shortly after the full 8th Circuit court lifted a stay granted to Bucklew hours earlier by a three-judge panel of that court.
Bucklew, who was sentenced to death for killing a southeast Missouri man in 1996, suffers from a rare medical condition that his attorneys claim could cause him great pain during the execution process.
The 8th Circuit panel's 2-1 ruling read that Bucklew's "unrebutted medical evidence demonstrates the requisite sufficient likelihood of unnecessary pain and suffering beyond the constitutionally permissible amount inherent in all executions."
If the execution happens Wednesday, it would be the first in the nation since a botched lethal injection in Oklahoma last month that left a condemned man writhing on a gurney before he died of a heart attack more than 40 minutes after the procedure began.
Bucklew, 46, has a congenital condition known as cavernous hemangioma that causes weakened and malformed blood vessels, as well as tumors in his nose and throat. His attorneys say he could experience great suffering during the execution process, and Bucklew told The Associated Press by phone last week that he is scared of what might happen.
"The state does not have the right to inflict extreme, torturous pain during an execution," attorney Cheryl Pilate said. "We still hope that Mr. Bucklew's grave medical condition and compromised airway will persuade the governor or a court to step back from this extremely risky execution."
Bucklew's hopes rest with the courts, as Missouri Gov. Jay Nixon, a Democrat and a proponent of the death penalty, rejected Bucklew's clemency request late Tuesday.
"The jury in this case properly found that these heinous crimes warranted the death penalty, and my denial of clemency upholds the jury's decision," he said.
Missouri switched from a three-drug protocol to the single drug pentobarbital late last year. None of the six inmates executed since Missouri made the change has shown outward signs of pain or suffering. But when Oklahoma inmate Clayton Lockett's execution went awry April 29, it prompted renewed concern over lethal injection.
Official said Lockett's vein collapsed and he died of an apparent heart attack 43 minutes after the start of the procedure. Oklahoma put on hold a second execution scheduled for the same night as Lockett's death while the state investigates what happened.
European companies cut off supplies of certain execution drugs because of opposition to capital punishment, leading states including Missouri to turn to U.S. sources. The states refuse to identify the sources of their execution drugs, saying secrecy is necessary to protect the sources from possible retaliation by death penalty opponents.
Death penalty opponents say the secrecy makes it impossible to ensure that the drugs couldn't cause an inmate to endure an agonizing death that rises to the level of unconstitutionally cruel and unusual punishment.
The AP and four other news organizations filed a lawsuit last week against the Missouri Department of Corrections, claiming the state's refusal to provide information on the execution drug violates the public's constitutional right to have access to information about the punishment.
According to prosecutors, Bucklew was angry at his girlfriend, Stephanie Pruitt, for leaving him. Pruitt moved with her two daughters into the Cape Girardeau home of Michael Sanders, who had two sons. Bucklew tracked Pruitt down at Sanders' home March 21, 1996, and killed Sanders in front of Pruitt and the four children. He handcuffed and beat Pruitt, drove her to a secluded area and raped her.
Later, after a state trooper spotted the car, Bucklew shot at the trooper but missed, authorities say. Bucklew was grazed in the head and hospitalized. He later escaped from jail, hid in the home of Pruitt's mother and beat her with a hammer. She escaped, and Bucklew was arrested a short time later.