Superintendent gets warning for passing school bus on safety week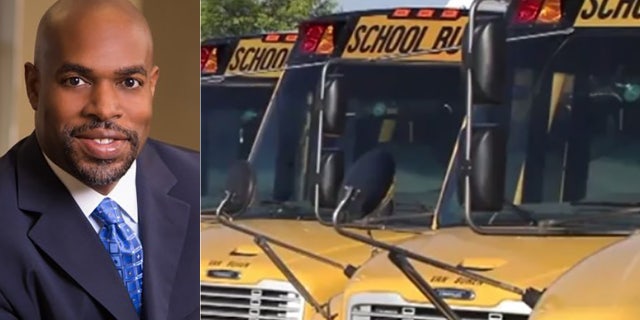 A Florida superintendent was given a warning last week after he was pulled over for illegally passing a school bus as police were performing a bus safety campaign.
Brevard Public Schools Superintendent Desmond Blackburn was driving his district-issued SUV on March 27 when he was stopped by Melbourne police, Florida Today reported Wednesday.
Police launched the bus safety campaign Feb. 26 and ran it until March 29, increasing patrols around school buses as part of "Operation BUSted." Police said 115 tickets and 14 warnings were issued for failure to stop for a school bus during the campaign.
"During the course of that campaign, we gave out written warnings to a number of people," Melbourne police spokeswoman Cheryl Trainer told Florida Today. "We are looking for compliance, and the officers do have, by policy, ability to exercise discretion. Our big push is to get everybody to start paying attention."
"Our big push is to get everybody to start paying attention."
Blackburn admitted to the newspaper that he was one of the people stopped during the campaign. He thanked Melbourne police for "getting out and supporting bus safety week."
According to state law, vehicles traveling in both directions on an undivided roadway must stop for a school bus.
The Associated Press contributed to this report.