Suit blames parents of man accused of killing, burying 4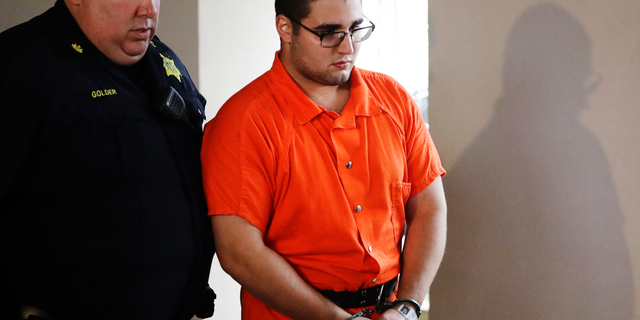 PHILADELPHIA – The family of one of the men found shot and buried on a Pennsylvania farm is blaming the parents of one of the killers, alleging they let their mentally ill son have access to guns.
The claim is in a wrongful death lawsuit filed Tuesday in Philadelphia by the parents of Mark Sturgis.
Cousins Cosmo DiNardo and Sean Kratz pleaded not guilty last week to multiple charges of murder and corpse abuse in the July killings.
Tuesday's suit names the two cousins, as well as Sandra and Antonio DiNardo. It claims the parents knew their son had mental health issues and violent tendencies but didn't prevent him from getting access to a gun.
An attorney for DiNardo's parents tells the Philadelphia Inquirer they did "everything humanly possible" to help their son.