Substitute teacher, student caught in cemetery tryst, cops say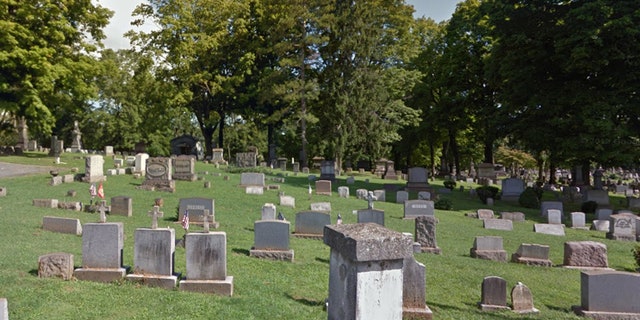 A 49-year-old Pennsylvania substitute teacher who had recently served as the head of her Lutheran church's council was charged Tuesday with institutional sexual assault after she allegedly was caught in a cemetery having sex with a 17-year-old student earlier this month.
A police officer found Kelly Aldinger having sex with the teenage boy in a parked Chevrolet Equinox in Easton Cemetery on the afternoon of May 6, according to a police news release viewed by LehighValleyLive.com.
Aldinger was arraigned Tuesday morning and sent to Northampton County Prison in lieu of $50,000 bail. If convicted, Aldinger faces up to seven years in prison. Statutory rape charges do not apply because the age of consent in Pennsylvania is 16.
Aldinger had first met the student, now a junior in high school, when he was in middle school and had taught him at some point. They allegedly began a sexual relationship in 2015, court documents said.
Aldinger, who has at least one child, currently lives with her parents; however, she previously lived with a husband, LVL.com reported. It's unclear if she's still married. She said in court she had no previous arrests.
Her employer, Source4Teachers, announced she was suspended. Aldinger had worked at Easton High School as a substitute.
"Once the police notified us of the circumstances, we immediately called Source4Teachers and told them they needed to make sure she's off their list until they investigate the matter through the Easton Police Department," Superintendent John Reinhart told LVL. "Needless to say, she's banned from substitute teaching in our schools."
Reinhart said if Aldinger pleads guilty or is convicted, her teaching career is over.
"She'll never work if these charges remain," he said. "She'll have her license pulled."
Aldinger was in charge of Christian education, worship, music, Sunday School and Vacation Bible School as the council president at St. Paul III Lutheran Church, LVL reported. It was not clear if she held any current position with the church, but church bulletins viewed by LVL showed her in the role last fall.
A preliminary hearing was scheduled for May 31.