Substitute teacher arrested for inappropriate contact with students in NC, reports say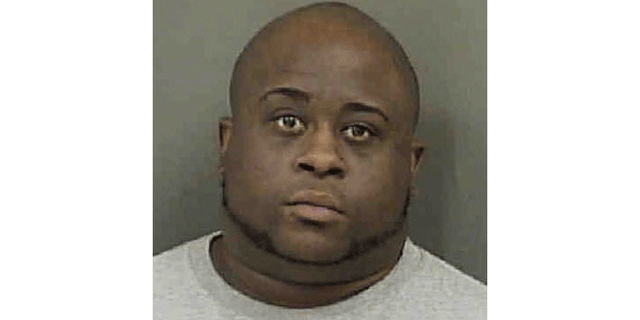 A substitute teacher in North Carolina has been arrested after allegedly having inappropriate contact with students.
Lamont Deshon Barrett, 31, was charged with indecent liberties with a child, Fox 46 reported. An investigation was opened after a 16-year-old student at Rocky River High School reportedly came forward saying Barrett had touched them inappropriately.
Barrett also allegedly showed the student "inappropriate videos of sexual nature," according to the local police.
Police confirmed to Fox 46 that more students came forward with similar accusations after the arrest was made.
Investigators, who started looking into Barrett on Sept. 1, said they are examining the new claims, according to WBTV.
The reported incidents allegedly happened inside a classroom at the end of the 2016 school year, police said.
According to Charlotte-Mecklenburg Schools, Barrett was employed at the high school on March 30, 2016 and did not work at any of the other schools in the district, WBTV reports.
He was fired from his job Thursday and removed from his post after the investigation began, officials said.
A statement on the matter was sent to parents by the principal of the school, according to WBTV.
"The Mint Hill Police Department notified me about an investigation regarding inappropriate conduct with a student that has led to the arrest of a former substitute," the principal said. "CMS is fully assisting in the investigation. The substitute is no longer employed with the district since Sept. 1."
Barrett was arrested in South Carolina and brought back to North Carolina before he was officially charged and put in jail, according to reports.
Police officials said they plan to review the district's hiring practices after they discovered Barrett had previous encounters with the police on his record, reports WBTV.