Student shot on campus of Widener University in Pennsylvania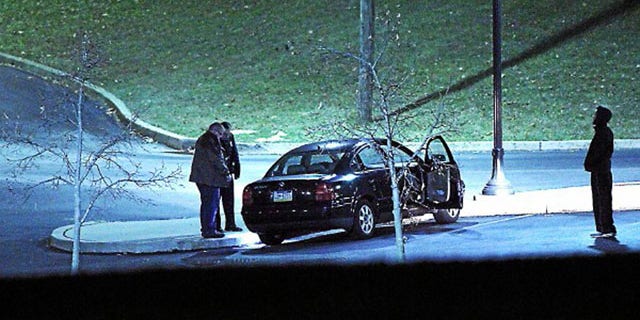 A student at Widener University in Pennsylvania is being treated at a local hospital after he was shot on campus and university officials warned students to remain indoors while police search for the suspected shooter, authorities said.
Police in Chester, Pa., say that the shooting occurred Monday night in the parking lot of the Schwartz Athletic Center on the school's campus in suburban Philadelphia.
Police say he called 911 after the gunman shot him once in the side. Students have been asked to remain inside until 6 a.m.
A spokesman for Crozer Chester Medical Center said that the student is in critical, but stable condition Tuesday morning. Widener says his family has been notified.
Dan Hanson, a spokesman for the university, said Tuesday morning that "all indications are this was not a random act of violence." He would not release further details of the investigation.
Chester police were reviewing surveillance footage and were using K-9 units to track the suspect, who they believe fled into a residential neighborhood adjacent to the athletic complex, on the edge of the campus.
Police told reporters that they found one shell casing on the scene and believe the shooter used a revolver.
Widener is a private, co-ed university located in Chester, about 15 miles southwest of Philadelphia.
NeighborhoodScout.com, a real estate website, has ranked Chester as one of the most dangerous cities in the U.S. The university also has three other campuses in Harrisburg, Exton and Wilmington, Delaware.
Click here for more from 6ABC.com.
Click here for more from MyFoxPhilly.com.
The Associated Press contributed to this report.