Student gives teacher ice cream money to help pay for father-in-law's funeral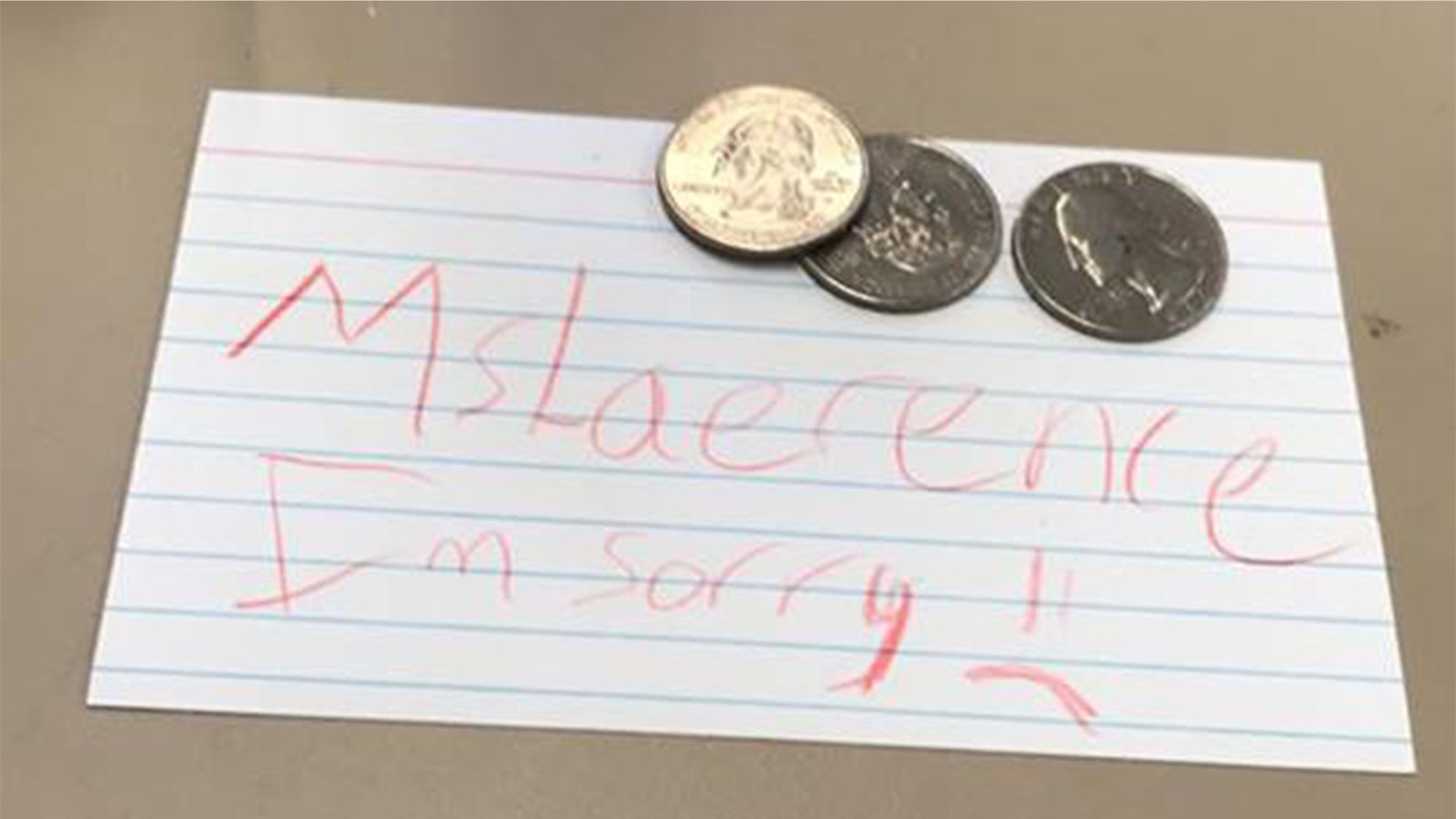 An Alabama sixth-grade teacher said he learned a valuable lesson on kindness with a special note from one of his students this week.
Price Lawrence, who teaches at Highlands Elementary in Huntsville, said in a Facebook post on Tuesday that his students could tell he wasn't himself.
When prompted about why he was "a little off," Lawrence told his students that his father-in-law passed away over the weekend and that he was worried about his wife.
"They all said they were sorry and then we got started on our work," he wrote.
When the students were leaving the class to go to their next period, Lawrence said one little girl stopped and put something in his hand.
"She told me: 'This is for your wife. I know it was real expensive when my daddy died and I don't really want ice cream today anyways,'" he wrote.
The little girl handed him three quarters and a note that said: "Ms. La[w]rence, I'm sorry."
"I wish the world would pay more attention to children. We could learn a lot from them," Lawrence concluded in his post, which has been shared more than 251,000 times.