Strauss-Kahn Allegedly Had 'Brutal' Sexual Encounter With Mother of French Accuser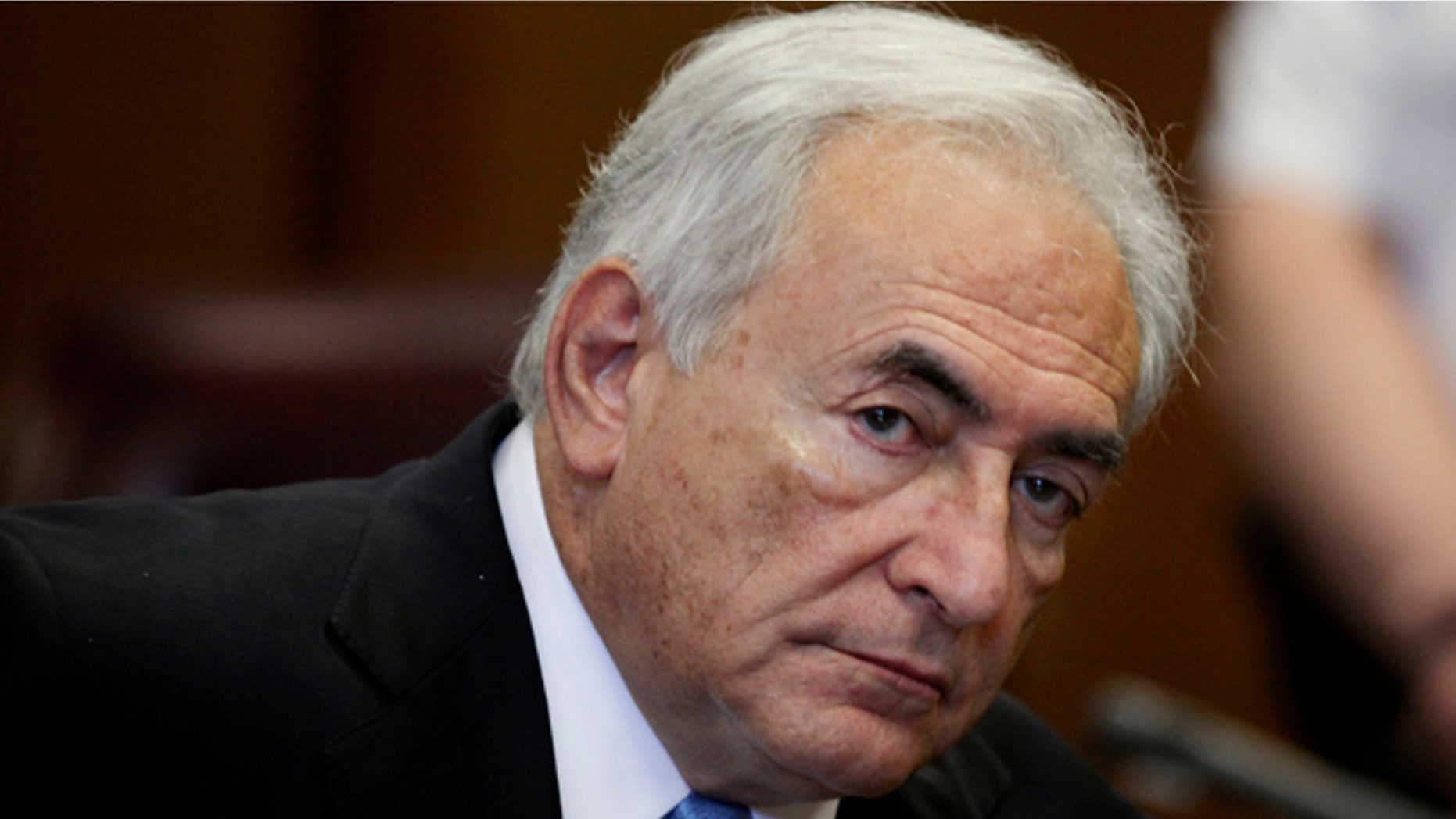 PARIS -- The mother of Dominique Strauss-Kahn's French accuser revealed late Monday that she had a "consensual but brutal" sexual encounter of her own with the former IMF chief, around three years before her daughter's alleged attack.
Anne Mansouret, who was questioned by investigators last week, told French news magazine L'Express that she kept quiet about her own ordeal until 2003, when her journalist daughter Tristane Banon first claimed she was attacked by the then-Socialist lawmaker in a Paris apartment.
Mansouret, a senior official in the same Socialist Party, advised Banon against going to the police, but she also confided in a close friend, Brigitte Guillemette, who was none other than Strauss-Kahn's second ex-wife.
According to Mansouret, Guillemette confronted her ex-husband, during which he confessed, "I don't know what got into me. I slept with the mother ... I blew a fuse when I saw the daughter."
Guillemette denied the conversation ever took place, when contacted by L'Express.
Mansouret also told the newspaper that when she later met Strauss-Kahn at a bar, he apologized for his behavior, saying he did not intend to harm her daughter. However, he seemed untroubled about the possibility of a sexual assault complaint being filed, she said.
More damaging on a political front is Mansouret's claim that she also confided at the time in Francois Hollande, one of the Socialist front-runners in next year's presidential election -- now that Strauss-Kahn is out of the picture. Hollande has his own date with investigators in September, according to Le Figaro newspaper.
Strauss-Kahn is currently on bail in the U.S. on charges that he sexually assaulted a New York hotel maid at the Sofitel Hotel on May 14. His lawyers say the case against him has largely crumbled. The accusation led directly to his resignation as head of the International Monetary Fund, and the resurfacing of Banon's sex assault accusation back home in Paris.