Stranded Louisiana Boy Scouts Rescued From Arkansas Woods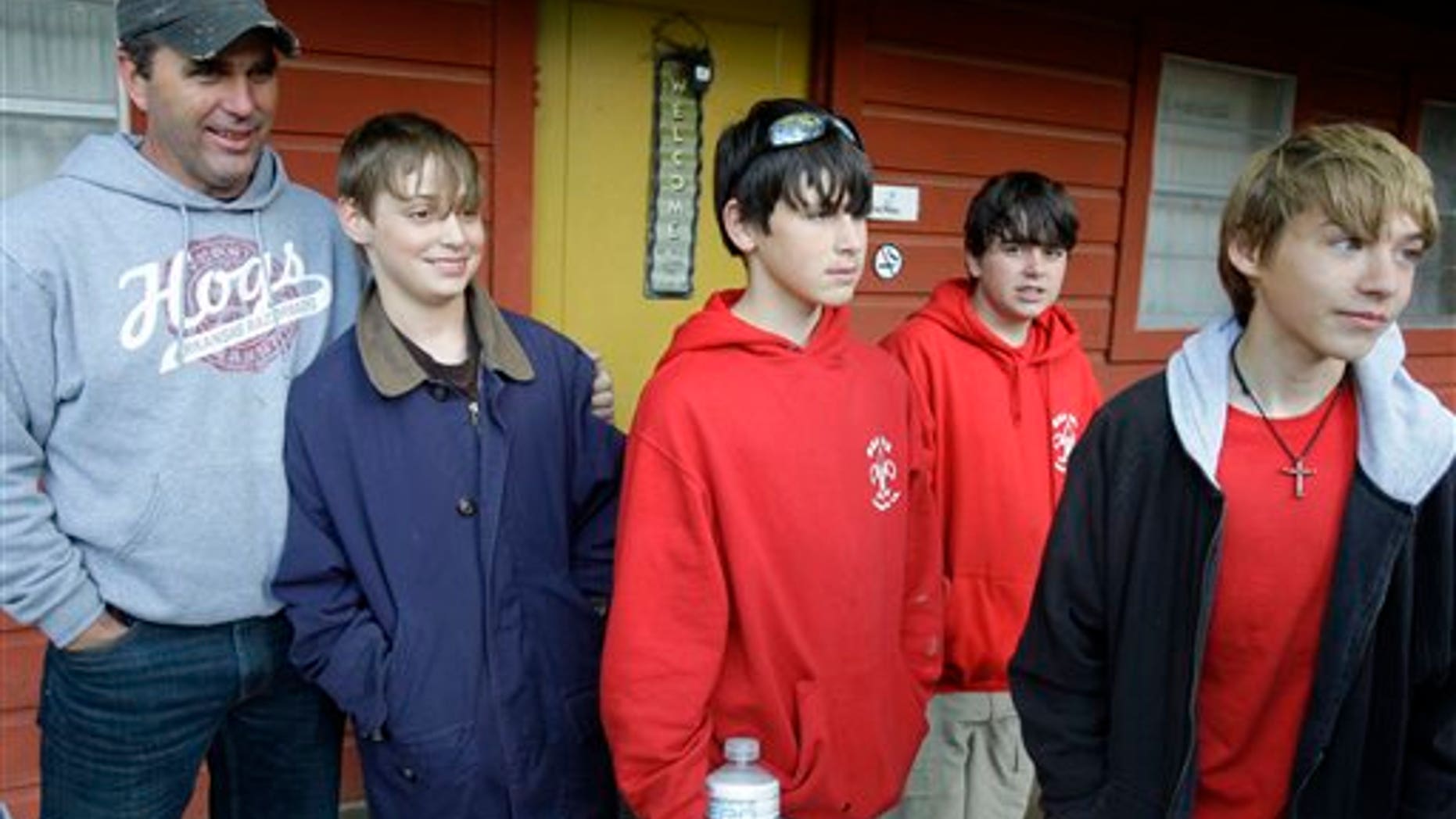 A National Guard helicopter plucked six stranded Louisiana Boy Scouts from an Arkansas forest Tuesday morning and delivered them safely to nervous parents waiting at a camp supply store nearby.
The boys and two adult leaders had been missing since Sunday, when rising water cut off their exit from the Albert Pike Recreation Area. Twenty people died in flash floods here last June 11, and the boys' parents prayed and paced since arriving in the area Monday.
The helicopter crew spotted a campfire and some of the Scouts overnight Monday, then headed out again at first light.
"Our pilots had to wait on sunlight to be able to get in and land. We just got in and pulled them out," Major Chris Heathscott said in an email to The Associated Press.
The parents waited Monday night at a local church, the scene eerily similar to one nearly a year before. Families, miles away from home, waited with pastor Graig Cowart for news on whether their loved ones had survived the rising water.
Last June, 20 people camping along the Little Missouri River died when a flash flood scoured the valley floor. This year, the Louisiana Scouts camped above the flood plain but were stranded by the high waters.
The Little Missouri River's depth tripled over the weekend, and calls for help would have gone virtually nowhere in a remote area with little cellphone coverage.
Until Tuesday morning, no one had heard from the Scouts or their leaders from Troop 162 in Lafayette, La., since Thursday, when they arrived in Arkansas' Ouachita Mountains. The search began Monday morning, after the group didn't show up back in Louisiana as expected.
Authorities scaled back search efforts after nightfall Monday, with strong winds and low clouds forcing a state police helicopter to turn back before the boys could be found. The National Guard sent a helicopter overnight as the weather began to clear.
The Associated Press contributed to this report