Stormy Daniels performs after charges dropped, this time 'absolutely no touching'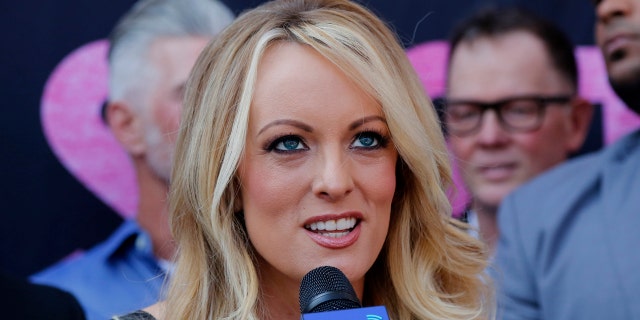 Porn star Stormy Daniels performed at an Ohio strip club Friday shortly after charges stemming from an arrest on Wednesday were dropped.
This time, a host told patrons "absolutely no touching!"
Daniels, whose real name is Stephanie Clifford, danced for about 20 minutes at Vanity Gentlemen's Club in Columbus, The New York Post reported.
There were about 100 guests, the report said.
Daniels, 39, the adult film actor, who claims she had sex with President Trump, was performing at Sirens strip club in Columbus when she was touched in a "non-sexual" way, according to her lawyer, Michael Avenatti.
Police said Ohio's so-called Community Defense Act couldn't be enforced because Daniels has only appeared once at the Columbus club and the law states it's for regular performers.
Avenatti said some of the officers had social media pages that appeared to be in favor of Trump, who has repeatedly denied having an affair with Daniels.
Columbus police said the officers' motivations will be reviewed internally.
The Associated Press contributed to this report.