Stolen Civil War guns aren't the only historic guns Pennsylvania city is missing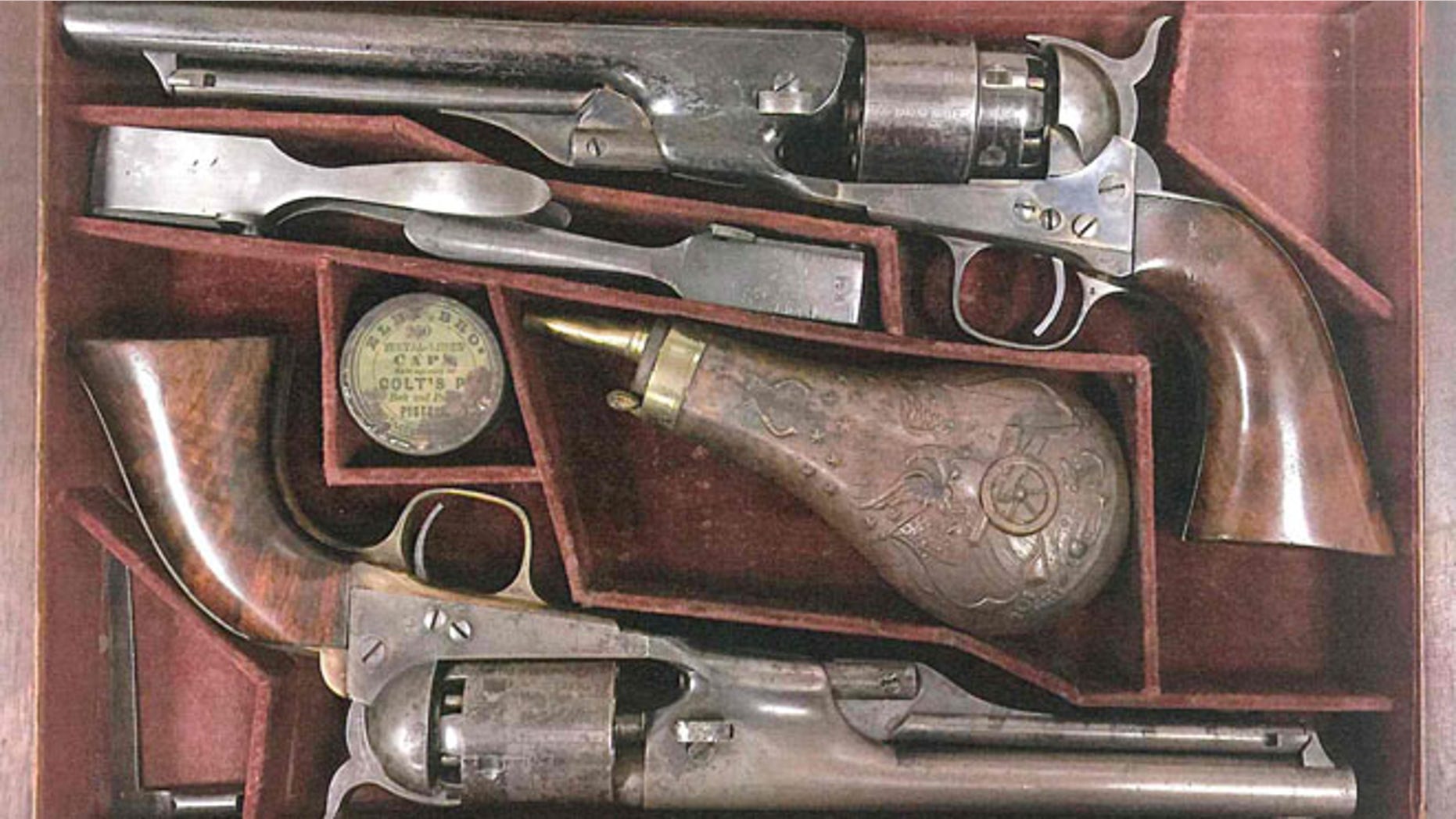 The theft last year of antique guns from the National Civil War Museum in Pennsylvania has sparked another mystery.
The stolen guns once belonged to Simon Cameron, who was Abraham Lincoln's secretary of war and were owned by the city of Harrisburg, Pennlive.com reports. The theft has not been solved.
After the burglary city officials found a 1995 letter indicating that the city also owned a pair of pistols that once belonged to Cameron's brother, James Cameron, who died on the battlefield after receiving the engraved firearms from gunmaker Samuel Colt, according to Pennlive.
But what has city officials baffled is how those guns wound up being sold for $132,250 at an auction in 2015 after the former Harrisburg Mayor Stephen Reed had purchased them for the museum two decades ago.
2ND BATTLE OF ATLANTA? GIANT CIVIL WAR PAINTING ON THE MOVE 
Reed bought the James Cameron firearms with city funds for $195,000.
Pennlive reports that earlier this year Reed pleaded guilty to charges that he stole historic artifacts from the city.
Reed denied last year ever parting with any artifacts acquired for the museum, according to the website.
"I can tell you for a fact, no Civil War artifacts were sold by the city prior to, or after the opening of the museum," Reed told a Pennlive reporter. "I can say that with 100 percent certainty."