'Stocking strangler' Carlton Gary executed in Georgia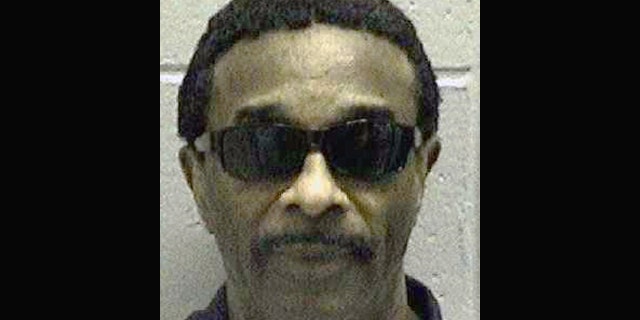 A Georgia man convicted of raping and killing several older women, and who was known as the "stocking strangler," was executed shortly after 10:30 p.m. EDT Thursday.
The office of Georgia Attorney General Chris Car said 67-year-old Carlton Gary was executed at the state prison in Jackson. He was the first inmate executed by Georgia this year.
Earlier, the U.S. Supreme Court declined to block the scheduled execution, but offered no explanation for rejecting the request.
Gary was initially scheduled to be put to death at 7 p.m. EDT. But that time passed as his case was before the nation's highest court.
Police said Gary was arrested in May 1984 when a gun stolen during a 1977 burglary in an upscale neighbor of Columbus -- where all but one of his victims lived -- was traced back to him.
Prosecutors said Gary attacked nine elderly women from September 1977 to April 1978. Seven of them died. However, he was only charged and convicted for three counts each of malice, murder, rape and burglary for the deaths of 89-year-old Florence Scheible, 69-year-old Martha Thurmond and 74-year-old Kathleen Woodruff.
The victims were all older white women who lived alone and were sexually assaulted and choked -- usually with stockings, prosecutors said during his trial. All but one of the Georgia victims lived in the Wynnton neighborhood, and all lived near Gary's home at the time of the crimes.
Gary's lawyers have argued in a clemency petition and in filings before state and federal courts that evidence that wasn't available to his trial attorney proves he's not the "stocking strangler."
Perhaps most compelling, they have argued, is that DNA from sperm found on clothing taken from one of the victims' homes was later found to belong to someone other than Gary. This is especially significant, they contend, because the woman survived the attack and dramatically identified him at trial.
Bodily fluid testing on semen found on Thurmond's body and on stains on Scheible's sheets also likely exclude Gary, his lawyers argue, adding DNA testing that could have confirmed that could not be done because the samples were contaminated at the Georgia Bureau of Investigation crime lab.
Additionally, they say, bite mark and fingerprint evidence relied upon by the prosecution was problematic and a shoeprint found at one of the crime scenes doesn't match with Gary.
But the parole board, the only authority in Georgia with the power to commute a death sentence, on Wednesday declined to spare his life after holding a closed-door hearing to listen to arguments for and against clemency.
Appeals filed by Gary's attorneys were still pending Thursday morning before the Georgia Supreme Court, the 11th U.S. Circuit Court of Appeals and the U.S. Supreme Court.
The state has argued in court filings that the evidence Gary's lawyers present as new has already been considered by the courts and that his convictions and sentence have repeatedly been upheld by state and federal courts over the past three decades.
Gary filed a handwritten motion Thursday in federal court asking a judge to postpone his execution and appoint a new attorney for him. Gary wrote that he has met with an attorney only once since his motion for new trial was denied in September and hasn't seen his attorneys since his execution date was set about three weeks ago.
His attorneys haven't consulted with him on legal strategy and that he "should have had knowledge of and input into all motions and presentations involving him in these matters," he wrote.
Gary's attorneys did not immediately respond to phone and email messages seeking comment. The state has filed a motion asking the judge to dismiss the request.
The Associated Press contributed to this report.