Steubenville rape convict can play college football, for now: judge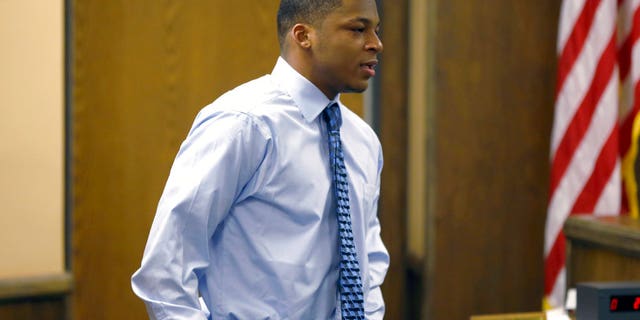 A judge has decided that a college football player convicted of rape as a teen in a highly publicized Ohio case will be temporarily reinstated to his team.
The decision came after the player, Ma'lik Richmond, had filed suit against Youngstown State University (YSU) in federal court.
U.S. District Judge Benita Pearson granted Richmond, of Steubenville, Ohio, a temporary restraining order against the university in a hearing Thursday. The move allows Richmond to play football for the next 14 days.
The judge has scheduled a preliminary hearing for an injunction on Sept. 28.
YSU officials released a statement earlier this year saying Richmond could practice with the team but was forbidden to take part in games, after a petition circulating around campus demanded he be removed from the team, the Vindicator newspaper of Youngstown reported.
The petition surfaced after a newspaper reported that Richmond was one of two players found delinquent in a 2012 Steubenville High School case. His connection to that case prompted YSU to announce he would not play this fall.
Richmond served about 10 months in a juvenile prison after he and a Steubenville High School teammate were convicted in 2013 of raping a 16-year-old girl during an alcohol-fueled party. The case drew international attention and led to allegations of a cover-up to protect Steubenville's storied football team.
Richmond was released in January 2014. He attended colleges in West Virginia and Pennsylvania before transferring to Youngstown State in the fall of 2016 as a sophomore.
Richmond filed a federal lawsuit against the university Wednesday after the school allowed him to join the football team as a walk-on and then told him he couldn't play this season. He was seeking reinstatement to the team's active roster and granted as such by the court. The player is also seeking attorney fees and an unspecified amount of damages.
According to the lawsuit, Richmond excelled during Youngstown State's spring game and YSU football coach Bo Pelini told him would play during the current season.
Pelini told the Youngstown Vindicator that he decided to allow Richmond to join the team after conducting his own investigation. The day after the Aug. 4 article, a female student at Youngstown State began circulating the petition.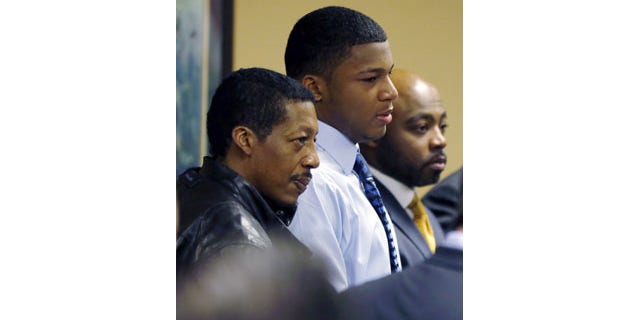 The lawsuit said that Pelini called Greg Agresta, one of Richmond's guardians, on Aug. 9 and said there was pressure exerted on the university's board of trustees. Pelini told Agresta that Tressel proposed that Richmond become a practice player and wait until next season to play.
Youngstown State subsequently issued a statement in a university-wide email saying the school takes sexual assault very seriously, and that Richmond would be allowed to continue practicing with the team but would lose a year of eligibility.
Richmond quit the team after learning of the email.
One of Richmond's attorneys, Susan Stone, said in the lawsuit that the university had become infected with an anti-male bias due to Richmond's rape conviction and argued Thursday that the university was contractually obliged to allow Richmond to play so long as he followed university rules. YSU attorneys countered, saying the university didn't violate any contractual obligations to Richmond because he didn't take advantage of a school grievance procedure before filing suit.
The courtroom battle comes amid a national debate over sexual assault on campuses.
Also on Thursday, Education Secretary Betsy DeVos vowed in a television interview to replace a "failed system" used to combat sexual assault on school grounds.
"Instead of working with schools … ," DeVos said according to the Washington Post, "the prior administration weaponized the Office for Civil Rights."
"We must do better because the current approach isn't working."
The Associated Press contributed reporting to this story.