Statue of Toys 'R' Us mascot Geoffrey the Giraffe heading to children's hospital: reports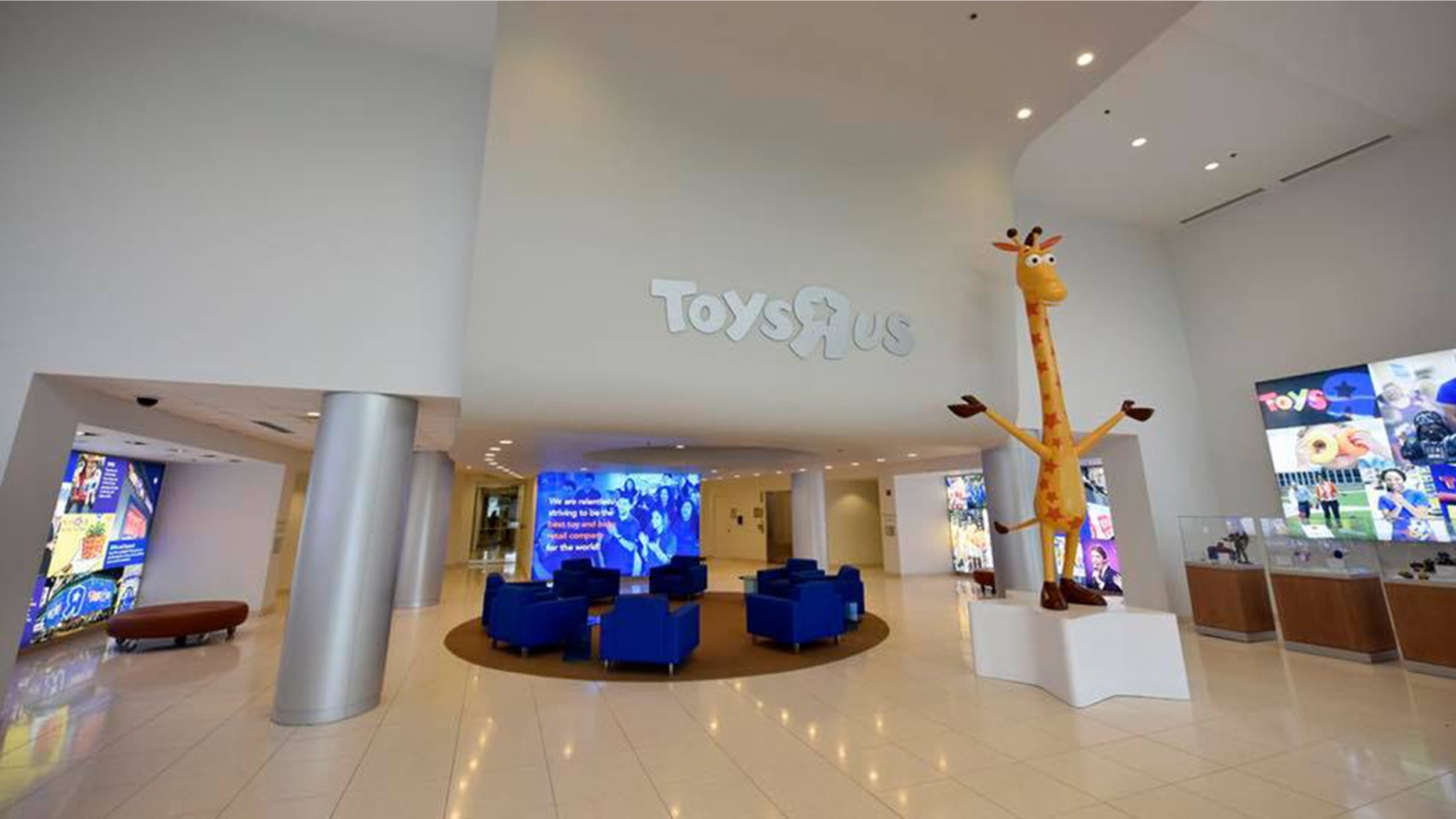 Patients at a New Jersey hospital will soon be able to take in Toys 'R' Us symbol Geoffrey the Giraffe.
A massive Geoffrey statue at the toy company's Wayne, New Jersey, headquarters is headed to Bristol-Myers Squibb Children's Hospital at Robert Wood Johnson University Hospital in New Brunswick, according to multiple reports published this month.
"It is my hope that this 'iconic' piece of retail history will help ease the stress and anxiety that children face when they need to visit the hospital," statue buyer Joseph Malfitano told NJ.com via email.
The toy company is holding out-of-business sales at its stores, which will shut down by June 29, USA Today reports.
FLORIDA DEPUTY REUNITES WITH 3-YEAR-OLD GIRL HE SAVED FROM HOT CAR
Malfitano made a donation of around $10,000 to ship Geoffrey, per NJ.com, which explained that his business had counseled the toy company on selling assets.
Malfitano also revealed that RWJBarnabas Health board member Ken Rosen is going to fund around $6,000 to set up the Geoffrey statue.
Bloomberg reported on June 16 that Rosen "agreed with his wife to donate the cost of Geoffrey's installation at the hospital, which he expects to be about $6,000."
"I just thought it would be really cool for a sick kid to see," Rosen told the outlet. "It's probably incredibly therapeutic if you're a sick child looking for a little mental health boost."