State law prevents 3rd grader's return to charter school because he is black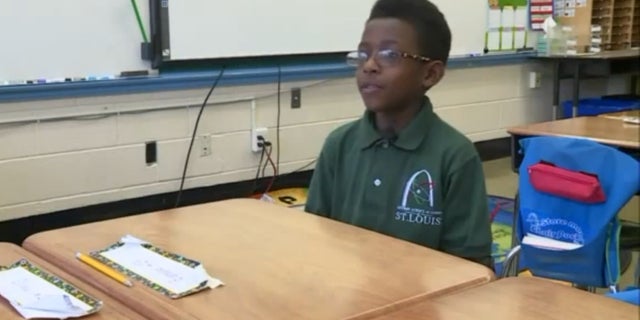 NEWYou can now listen to Fox News articles!
A decades-old Missouri anti-segregation law is preventing a third-grader from returning to his charter school because he is black.
Edmund Lee's mother has started an online petition to change the law. She had gathered more than 45,000 signatures.
"When I read the guidelines I was in shock," La'Shieka White told Fox 2 Now. "I was crying."
Edmund is an A student at Gateway Science Academy in St. Louis.
"I kind of feel bad," he told the station.
His family is moving to a nearby school district. When White asked if her son could continue to attend Gateway she was handed the state regulations on St. Louis transfer programs.
Those rules say Edmund can return to Gateway but only if he doesn't identify as African-American.
The station reports that the rules were designed to address segregation problems with St. Louis schools.
The charter school says it may be time to revisit the law.
"If this helps us start a conversation about maybe some things that could be different with the law, then that is a good thing," Gateway assistant principal Janet Moak told Fox2.
White's petition supporters include Edmund's teacher.
"To not see his face in the halls next year would be extremely sad," Tiffany Luis said. "The family is saying they want to stay. I don't understand why they can't."
Click here for more from Fox 2.