St. Louis CrossFit trainer fired after alleged photo of him at 'Unite the Right' rally goes viral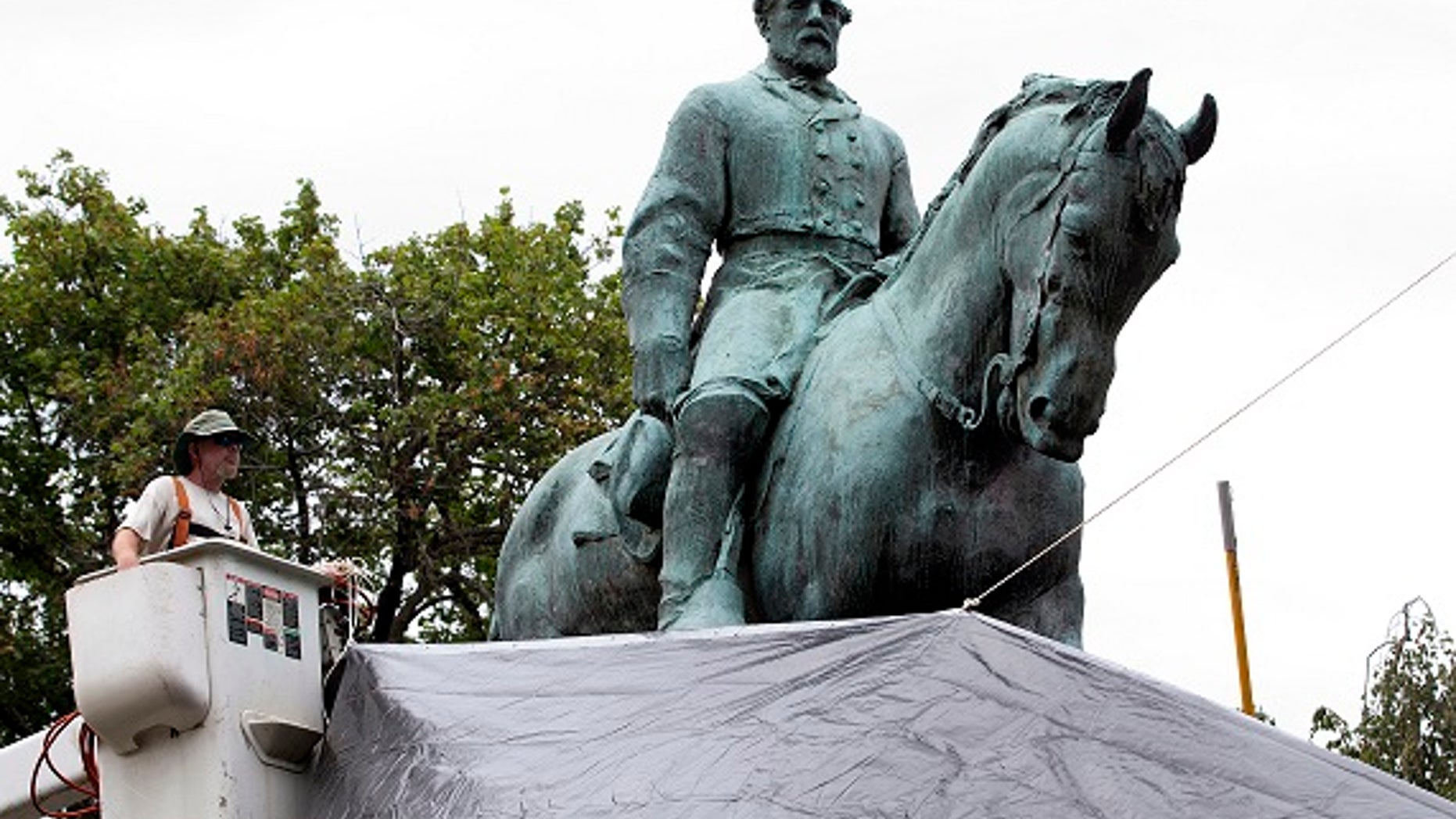 A St. Louis athletic trainer was reportedly fired after he was identified in a viral photo from this month's  "Unite the Right" rally in Charlottesville, Va.
Bobby Ritter, who was a CrossFit trainer at Lab Gym, was spotted by the gym's clients after a photo appearing to show him was featured in a Vox article titled "Unite the Right, the violent white supremacist rally in Charlottesville, explained," The Riverfront Times reported.
The photo showed a man wearing a white gas mask, making it hard to see the person's face.
Though the article does not name Ritter, readers pointed out the man's distinct arm tattoo of a black animal appears to be similar to the one the trainer has. The article was shared on social media by the gym's members and staff.
MAN ARRESTED IN BEATING OF DEANDRE HARRIS IN CHARLOTTESVILLE, POLICE SAY
Justin Thacker, the owner of the gym, informed clients in an email that Ritter no longer worked at the company.
"After careful consideration, the Lab Gym has severed working relations with Bobby Ritter," Thacker said. "There has been questions, concerns, and some evidence to part ways based on differences concerning important core principles that are innate to the Lab Gym and its mission."
Ritter taught a CrossFit class at the gym but was not a registered trainer, according to The Riverfront Times.
A number of people have been identified and suffered repercussions because they attended the rally.
AMID CHARLOTTESVILLE BACKLASH, SOME ARE ASKING IF STATUE REMOVAL PUSH HAS GONE TOO FAR
Cole White, who was identified from the march on the University of Virginia's campus on Aug. 11 was fired from his job at a restaurant, according to the Washington Post.
Nigel Krofta was photographed by The New York Times standing near Alex Fields Jr., the man accused of driving his car into a crowd, killing Heather Heyer, 32. Krofta later lost his job as a welder, according to The Post and Courier.