St. Louis begins process to remove Confederate monument from Forest Park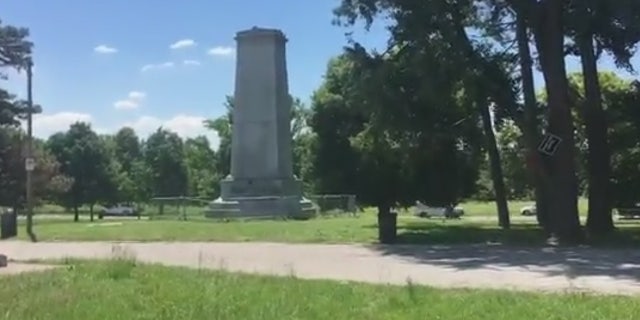 NEWYou can now listen to Fox News articles!
ST. LOUIS – There appears to be some move activity around the Confederate monument in Forest Park by city of St. Louis workers. Koran Addo tells FOX 2 that fencing is going up around the monument.
This is the first step in removing the monument. Engineers will need to figure out the best way to take the monument down. This could take weeks to complete.
The Confederate monument was placed in the park in 1914 by the Daughters of the Confederacy. About two year ago, then-mayor Francis Slay created a committee to discuss how to remove the monument.
The committee estimated it would cost a little over $100,000 for removal or deconstruction.
Last month, Mayor Lyda Krewson was briefed on the options of what to do with the monument.

In a statement, she said, "I know this is an emotionally-charged issue for people on both sides. But this monument is hurtful to so many people and I believe it should come down."