Special prosecutor sought in Missouri teen rape case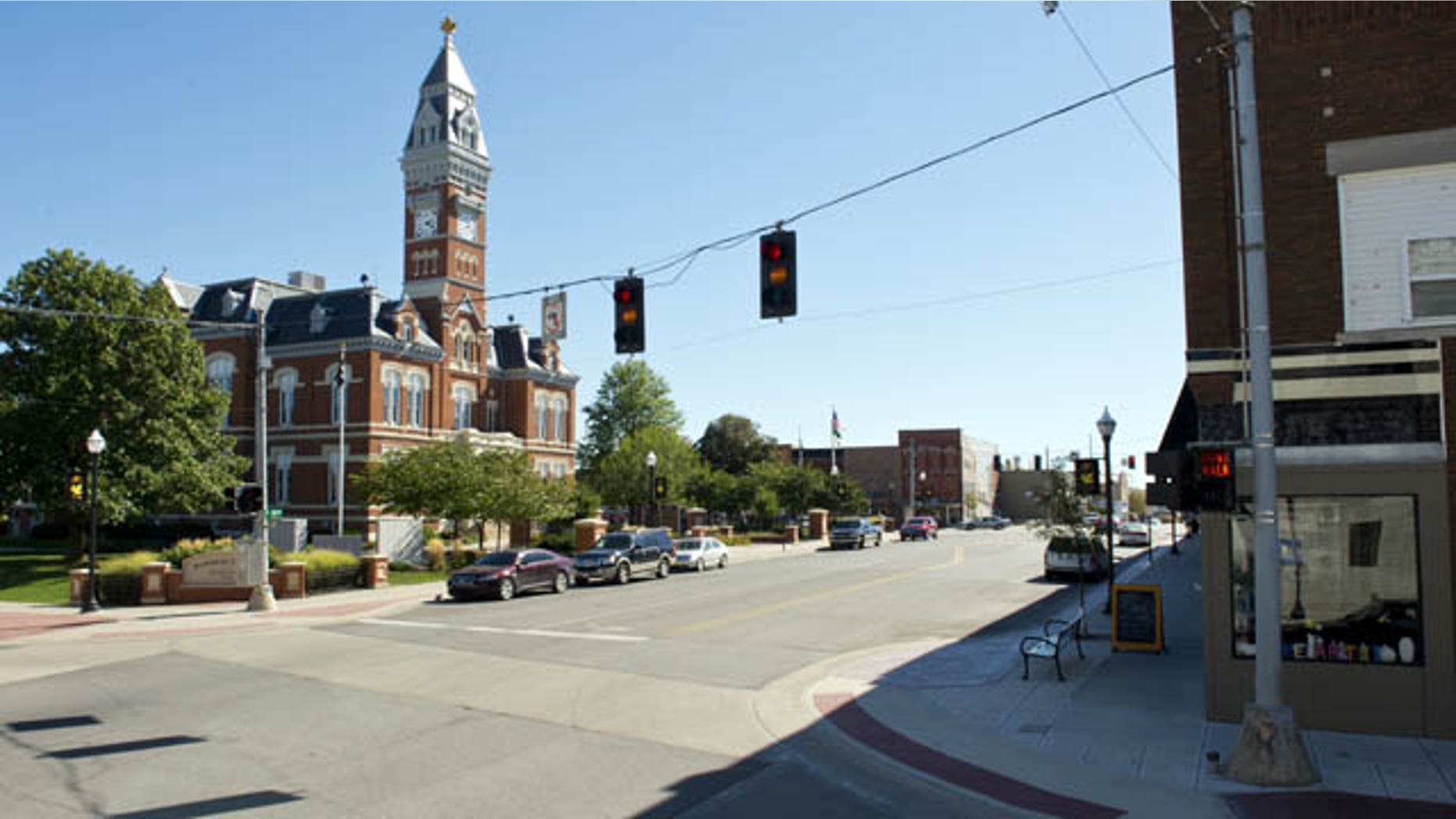 A Missouri prosecutor announced Wednesday that he's seeking a special prosecutor to investigate the case of a teenage girl who claims she was plied with alcohol and raped by another teenager.
Melinda Coleman says justice was denied after her 14-year-old daughter Daisy and a 13-year-old friend were given alcohol and sexually assaulted nearly two years ago by two 17-year-old high school football players.
Nodaway County's prosecutor, Robert Rice, dropped felony charges against the Maryville High School students in March 2012, two months after Coleman said she found her daughter passed out on the family's front porch in below-freezing temperatures.
At the time, Rice issued a statement saying there wasn't enough evidence to pursue the charges because the accusers had stopped cooperating and asserted their Fifth Amendment rights against self-incrimination. In an interview, Sheriff Darren White backed up Rice's statement.
Rice stood behind his earlier statements at a news conference Wednesday but said he was asking a court to appoint a special prosecutor because of publicity surrounding the case and recent media stories questioning the integrity of the justice system in the county. Rice said the special prosecutor will investigate the case and decide whether charges will be refiled.
The case has drawn new attention since The Kansas City Star published the results Sunday of a seven-month investigation into the allegations. The Star's story described a town where many appeared to be closing ranks around the accused and suggesting the girls were somehow responsible for the incident. In April, after the family had moved, the family's home in Maryville was damaged in a fire, though a cause has not been determined.
Before Rice's announcement Wednesday, prominent Missouri Republicans had called on Attorney General Chris Koster, a Democrat, to intervene.
Robert Sundell, an attorney who represented the teen accused of assaulting Daisy Coleman, said in a written statement that while many may find his former client's behavior "reprehensible," the legal issue is whether a crime occurred. He said the investigation raised questions about whether the 14-year-old was "incapacitated during the encounter." He also said the charges were dropped after the accusers' stories changed during depositions.
Sundell said his former client would not talk to the media.
Coleman says her 14-year-old daughter was given alcohol in January 2012 and raped by a 17-year-old acquaintance. The girl's 13-year-old friend says she was forced to have sex with a 15-year-old at the same house, while another 17-year-old allegedly recorded the incident on a cellphone.
The daughter acknowledged she and the friend left her house to meet the boys but said they gave her alcohol and she doesn't remember much of what happened next. The boys said the sex was consensual.
The two 17-year-old boys were charged as adults, but Rice dropped felony counts against them several months later. A misdemeanor count against the teen accused of assaulting Daisy was dropped subsequently. The prosecutor cited a lack of evidence and the Colemans' refusal to cooperate. The 15-year-old was charged in juvenile court.
The Associated Press does not generally name victims of sexual assault but is naming Coleman because she and her mother have been granting public interviews about the case. The AP is not naming the boys because there is no longer an active criminal case against them.
Coleman, a veterinarian who moved her family back to Albany, about 40 miles east of Maryville, because of backlash from the community over the girls' accusations, said suggestions that she and her daughter were uncooperative are lies.
"How do you think we didn't want to cooperate?" Coleman asked. "We went to get a rape kit done. I wrote a statement, and my daughter gave a statement to the police."
Coleman said that no depositions were conducted before the felony charges were dropped. She said she was asked but refused to invoke the Fifth Amendment before a planned May 31, 2012, deposition.
Sundell said his former client's accusers did invoke the Fifth Amendment right at the May hearing.
White, the sheriff, said he never understood the Colemans' reasoning and that authorities weren't considering charges against the 14-year-old girl.
"They stonewalled the case all by themselves," he said.
Now that the family is saying they will cooperate, he wasn't sure whether that would make a difference.
"They wouldn't cooperate and then they said they would cooperate. And then they wouldn't cooperate. And then they went back and forth," White said. "I'm guessing, and this is just speculation, but I'm guessing that the prosecutor would be a little gun shy to believe that they would be willing to cooperate at this time."
He said authorities have had dealings with the suspects before and prosecuted them. Online court records show that the teen accused of assaulting Daisy had been on probation for a DWI.
"It's not that he's afraid of these boys and their families or anything like that. It's just that he was left with no alternatives," White said.
The case has drawn comparisons to one in Steubenville, Ohio, where two 17-year-old high school football players were convicted of raping a West Virginia girl after an alcohol-fueled party in 2012. The case was furiously debated online and led to allegations of a cover-up to protect the city's celebrated football team.
Missouri expanded its rape, sodomy and sexual abuse laws, effective Aug. 28, to cover cases of sexual contact when a person is incapacitated or incapable of giving consent. Those crimes previously had required "forcible compulsion." State Rep. Jay Barnes, R-Jefferson City, who had supported that change, said Tuesday that it was prompted at least partly by the Steubenville case.
The Associated Press contributed to this report