Southwest fires captain after hard landing at NYC airport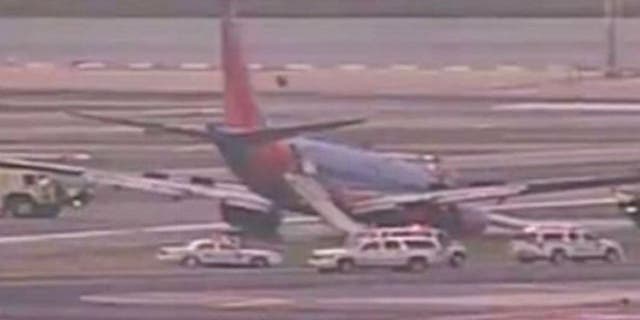 NEWYou can now listen to Fox News articles!
DALLAS – Southwest Airlines has fired the captain of a plane that landed so hard at New York's LaGuardia airport that its nose gear collapsed.
Southwest spokeswoman Whitney Eichinger says the airline terminated the captain last week after the airline finished its review of the July incident, in which 16 people were hurt. She says additional training is required for the first officer.
The National Transportation Board said the captain suddenly took over from the first officer 400 feet from the ground as the plane approached LaGuardia. The Boeing 737 landed on its nose gear, which collapsed. The plane then skidded to a stop in the grass near the runway.
The Dallas-based airline has not publicly identified the pilots. It has said that a nose-first landing violates its procedures.