Southwest Airlines flight diverts to Cleveland due to broken window
A Southwest Airlines flight bound for Newark diverted to Cleveland on Wednesday after a window broke, the airline confirmed.
The incident comes just over two weeks after a woman died on a Southwest flight after she was partially sucked out a broken window that shattered when it was hit by engine debris.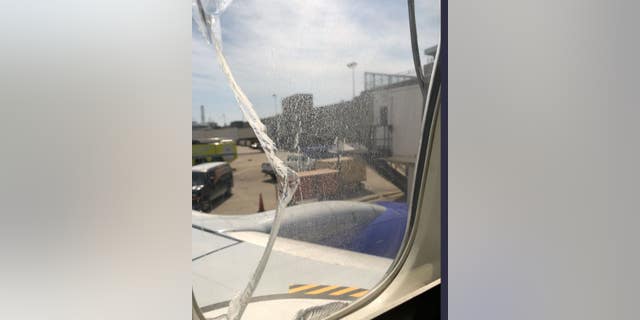 Flight 957 was en route from Chicago-Midway to Newark on Wednesday when it was diverted to Cleveland for a maintenance review just two hours after taking off. Southwest Airlines released a statement saying it was aware of the situation.
"The crew of Southwest Flight 957, with scheduled service from Chicago Midway International Airport to Newark Liberty International Airport, made the decision to divert the plane to Cleveland-Hopkins International Airport for maintenance review of one of the multiple layers of a window pane," the airline said. "The flight landed uneventfully in Cleveland. The aircraft has been taken out of service for maintenance review, and our local Cleveland Employees are working diligently to accommodate the 76 Customers on a new aircraft to Newark. As a note, the aircraft maintained pressurization as there are multiple layers of panes in each window. No emergency landing was requested and the flight landed uneventful with no reported injuries."
Photos of the Boeing 737-700's windows appear to show a section with no glass and a large crack. The 76 passengers on board were told to take their belongings and go to another plane.
It was not immediately clear what caused the window to break. The Federal Aviation Administration said it was investigating the incident.
Southwest Airlines spokeswoman Brandy King said the plane never lost cabin pressure - that would have triggered oxygen masks to drop down for passengers - and that the pilots did not declare an emergency before landing.
King said there were no other mechanical problems with the plane, which was taken out of service.
A passenger reportedly heard a loud noise after an object hit the plane's window, shattering it, The Washington Post reported. Some passengers on the flight were "crying hysterically."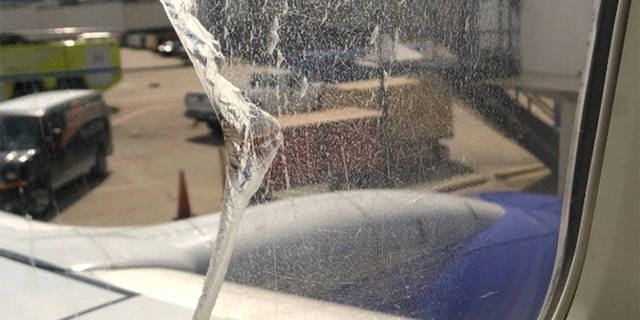 Robert Mann, an airline consultant and former American Airlines executive, said windows are periodically polished to remove crazing, the formation of cracks in the acrylic windows from exposure to chemicals and the sun's rays. He said he couldn't recall a similar incident caused by crazing and that the pilots were right to make a quick landing.
The nation's fourth-largest airline has seen ticket sales slow since the April 17 engine failure. Southwest estimates the drop in sales will cost it between $50 million and $100 million.
The Associated Press contributed to this report.