Southern California fire shrouds Disneyland Anaheim in dramatic, smoky skies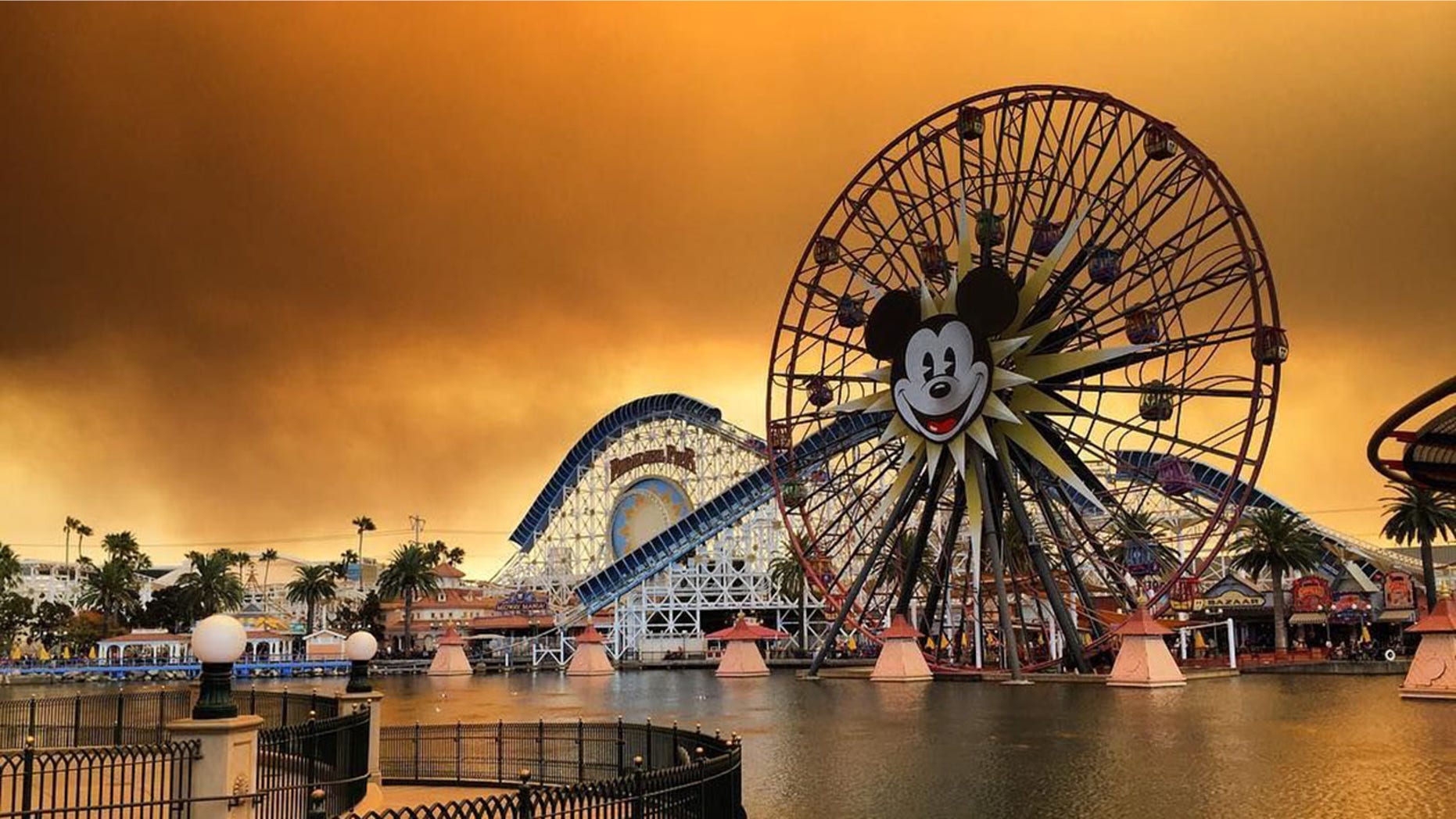 A devastating fire coursing through southern California created dramatic views over Disneyland, prompting a flood of pictures on social media.
The smoke was coming from Canyon Fire 2 as it tore through 4,000 to 5,000 acres of land near Orange County, Calif., Anaheim Fire & Rescue tweeted on Monday.
The fire began late Monday morning in Anaheim, Calif., and moved quickly due to strong Santa Ana winds, which blow from the northeast towards the coast. It was pushed toward heavily populated areas of Orange County which forced authorities to expand evacuation zones, according to Anaheim Sgt. Daron Wyatt.
A number of neighborhoods and schools in the area were evacuated and some heavily traveled freeways were shut down. Officials said between 3,000 and 4,000 residents have been affected.
CALIFORNIA WINE COUNTRY WILDFIRES KILL AT LEAST 10, FORCE TENS OF THOUSANDS TO EVACUATE
The fire burning in parts of Orange, Anaheim, and Tustin Counties has created poor air quality conditions, KTLA reported. As of Monday evening, the fire was zero percent contained, officials said.
Residents reported ash falling miles away in areas near the Pacific Coast.
At least six homes have been destroyed due to the flames and 5,000 structures are currently threatened, Anaheim Fire & Rescue reported.
At least 500 firefighters are reportedly battling the flames and are going from house to house evacuating people, officials said. An additional 500 firefighters are expected in the area by Tuesday. They said that the "priority remains life safety."
One firefighter was hurt and sustained minor injuries, Wyatt said.
The Associated Press contributed to this report.