Southern Baptists see 9th year of membership decline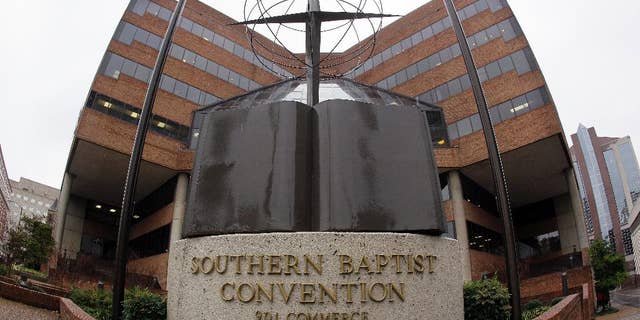 NEWYou can now listen to Fox News articles!
NASHVILLE, Tenn. – The Southern Baptist Convention lost more than 200,000 members in 2015.
It's the ninth straight year of decline for the nation's largest Protestant denomination, which also saw baptisms drop by more than 10,000 in 2015.
According to denomination statistics released on Tuesday, membership stands at 15.3 million, down from 15.5 million in 2014. Baptisms fell to just a little more than 295,000.
Baptisms are an important measure for the Nashville-based denomination because of its strong commitment to evangelism.
Some denominational leaders emphasized an increase in the number of Southern Baptist churches in 2015, mostly due to new churches started by SBC pastors.
But Executive Committee President and CEO Frank Page refused to put a positive spin on the declines, exclaiming in a news release, "God help us all!"