Southern Baptist leader Paige Patterson removed over complaints of 'dangerous' advice to abuse victims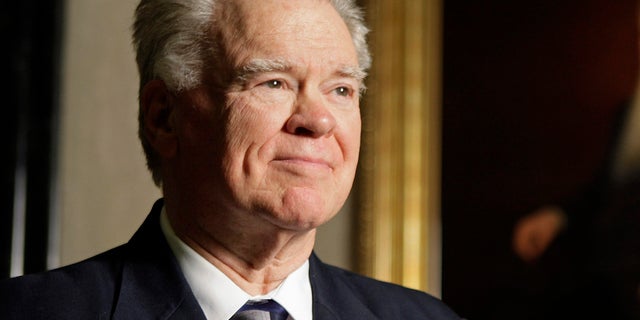 Paige Patterson, a prominent Southern Baptist leader, has been removed from his position as president of a Texas seminary following allegations that he made abusive and demeaning comments to women.
Patterson, 75, has been heavily criticized over his past comments about women. According to The Washington Post, he encouraged abused women to stay with their husbands, implored female seminarians to look more attractive and commented on an "attractive" teenage girl's appearance.
Patterson, a former president of the Southern Baptist Convention, also allegedly told a rape victim to forgive her assailant and not report the assault to police, a woman told The Washington Post earlier this week.
Patterson was removed from his position as president of the Southwestern Baptist Theological Seminary (SWBTS) in Fort Worth, Texas, by its board of trustees, according to an online statement.
The SWBTS board of trustees said it has appointed Patterson to the position of president emeritus, which includes compensation, after a 14-hour meeting. He and his wife will still be allowed to live on campus at the Baptist Heritage Center as "theologians-in-residence," the statement added.
The move comes after more than 3,200 Southern Baptist women signed a public letter to the SWBTS, saying they were "grieved by the dangerous and unwise counsel given by Dr. Patterson to women in abusive situations."
"This pattern of discourse is unbefitting the sober, wise and sound character required of an elder, pastor and leader," the letter read. "It fails in the call to protect the helpless, the call of Christ to love our neighbor as ourselves and the biblical standard of sexual purity."
"We cannot defend or support Dr. Patterson's past remarks. No one should," the women continued. "The fact that he has not fully repudiated his earlier counsel or apologized for his inappropriate words indicates that he continues to maintain positions that are at odds with Southern Baptists and, more importantly, the Bible's elevated view of womanhood."
Others, too, called for Patterson's removal.
"I don't have an axe to grind or an agenda to push," tweeted Clint Pressley, pastor of Hickory Grove Baptist Church in Charlotte, North Carolina. "Regrettably I don't think there is any other way to start healing, outside of Paige Patterson's departure. It's a dark day for us."
Earlier this month, Patterson issued an apology to "every woman who has been wounded by anything I have said that was inappropriate or that lacked clarity." He added that he denounces "any form of abuse," from physical violence to sexual misconduct to threats.
"Please forgive the failure to be as thoughtful and careful in my extemporaneous expression as I should have been," Patterson said.
Another online petition, which defends Patterson against the "malicious attacks," has nearly 600 signatures.
Patterson rose to prominence in the 1970s while leading a conservative takeover of the Baptist Convention. He helped pass resolutions banning women as pastors and taught that women should be submissive to their husbands.
The Associated Press contributed to this report.