Plane crashes in South Dakota residential area, killing 2 people, police say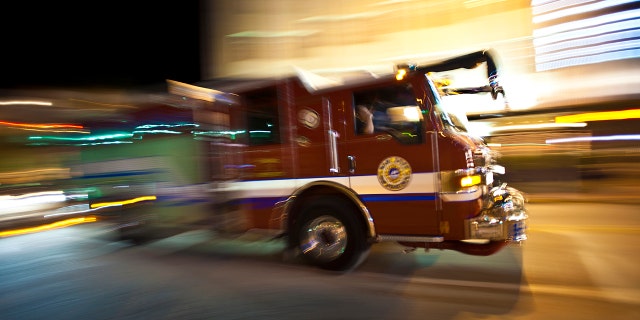 NEWYou can now listen to Fox News articles!
A plane crashed into homes in a South Dakota neighborhood on Christmas Day, killing two people inside the aircraft, police said.
The plane came down in Sioux Falls just after 5 p.m. Tuesday, sparking a fire and causing residents in four homes to evacuate, Sioux Falls Police Capt. Loren McManus said in a Wednesday morning news conference. McManus said he believes the two killed were the only people inside the plane and no one else was injured.
Officials said some residents were in their homes when they heard an unusual noise and saw a fire outside. Photos and videos showed flames engulfing a backyard and part of a home, which was extinguished within minutes but caused some structural damage.
CLICK HERE TO GET THE FOX NEWS APP
Resident Grace Chinn told the Argus Leader of Sioux Falls that the plane crashed in her backyard. She and her family were home celebrating Christmas when they heard the crash.
"We felt it more than heard it," Chinn told the paper. "It shook our whole house."
At least two houses were damaged in the crash. Residents in the four homes were not cleared to return to their residence as of Wednesday.
It's unclear what caused the crash and the victims have not been identified.
The Associated Press contributed to this story.