South Dakota mom gets 40 years in prison for killing son, 2, after he wet the bed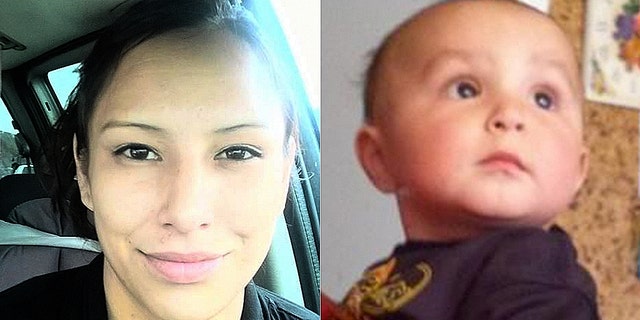 A South Dakota mother who beat her 2-year-old son to death because he wet the bed was sentenced to 40 years in federal prison Tuesday.
Katrina Shangreaux, 30, of Porcupine on the Pine Ridge Reservation, pleaded guilty in March to second-degree murder in the July 2016 death of Kylen, 2.
FLORIDA FEMALE FELON'S BLOODY MUGSHOT THE RESULT OF HER HEAD-ON CRASH WHILE FLEEING COPS, OFFICIALS SAY
Shangreaux admitted to assaulting the toddler with a studded belt, the Rapid City Journal reported. She also threw him to the ground, kicked him in the abdomen and head and bit him several times. The media outlet reported the boy had 111 external injuries and much of his body was covered with bruises. Shangreaux reportedly did not call emergency services until three hours after her son died.
Shangreaux gave her son to another relative to raise but regained guardianship, CBS News reported.
GEORGIA WOMAN PLACED DEAD NEWBORN IN FREEZER, POLICE SAY
Shangreaux's mother, Sonya Dubray, has pleaded not guilty to being an accessory and hindering the investigation. She was accused of cleaning up the scene, CBS News reported. The boy's father was serving time in federal prison for abuse and neglect of a son he had with a different woman.
The Associated Press contributed to this report.