South Carolina women, 18, arrested after Snapchat videos showed them trespassing into waterpark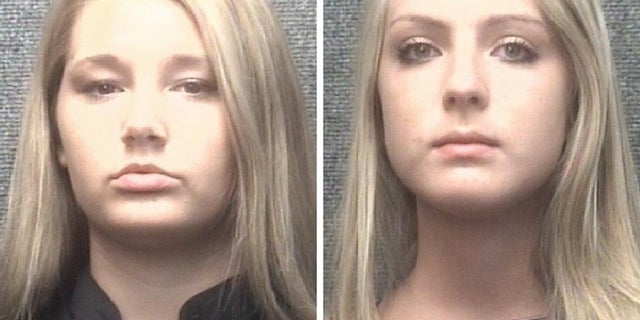 Two 18-year-old women were arrested Wednesday in Myrtle Beach, South Carolina, after police were given Snapchat videos of the duo breaking into a water park.
Logan Brooke Larrimore and Farren Marie Lane were arrested and charged with one count of third-degree burglary, WMBF reported. The two are being held at Myrtle Beach Jail.
CAR WITH PROPANE TANK RAMMED INTO FLORIDA APARTMENT BUILDING KILLING DRIVER
Officers met with a person who played the suspects' videos from Snapchat, showing the two intruding into the Myrtle Waves Water Park early Saturday morning around 4 a.m.
Cops caught Lane and Larrimore while they were eating Italian ices they'd stolen, according to investigators. Police said the stolen Italian ices cost around $8.
SOME PUERTO RICANS STRUGGLE TO FIND CAREERS IN FLORIDA
At some time during one of the videos, Larrimore said: "We went down all the slides." The teen also confessed to "jumping the fence" to get into the park.
Police were able to identify the suspects through their Snapchat usernames and then through DMV records.