South Carolina woman assaulted black teen at pool, bit deputy on arm upon arrest, police say
A South Carolina woman was arrested after berating black teenagers with racial slurs, hitting a boy with a camera and biting a deputy, authorities said Tuesday.
Stephanie Sebby-Strempel, 38, was arrested after Sunday's incident at a Summerville neighborhood pool, according to WCIV-TV. The Dorchester County Sheriff's Office said the victim was a 15-year-old teen who was invited to the pool by friends.
Sebby-Strempel told the group of boys upon arriving at the pool that they didn't belong there and that they had to leave and continued to antagonize and hurled racial slurs at them, witnesses told deputies.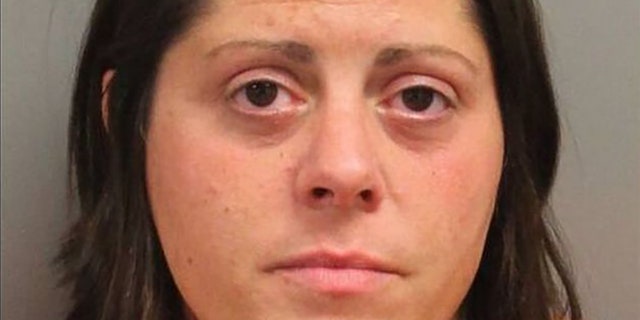 A video posted on Facebook appeared to show Sebby-Strempel slap the person holding the camera as he walked out of the pool area. She is then heard calling someone a "little punk" and telling someone to get out, according to WCIV-TV.
The victim told authorities that he and his friends were respectful when Sebby-Strempel demanded that he and his friends leave the pool and investigators concluded that the woman was the aggressor.
The victim wasn't seriously injured in the alleged assault, the station reported.
When deputies arrived at her home Monday, authorities said Sebby-Strempel became combative. She assaulted two deputies, biting one on the arm and pushing another into a wall, the sheriff's office said.
She was charged with one count of third-degree assault and two counts of assaulting a law enforcement officer. She was being held at the Dorchester County Detention Center.