South Carolina prison riot leaves several dead; witness says he saw bodies stacked on top of each other
A riot spurred over money, territory and contraband at one of South Carolina's most dangerous prisons left seven inmates dead and 17 others injured, a South Carolina prisons director said Monday.
Lee Correctional Institution in Bisthopville, 55 miles east of Columbia, was secured at around 2:55 a.m., nearly eight hours after multiple fights broke out in three housing units Sunday night, prison spokesman Jeff Taillon said. The incident started around 7:15 p.m., he said.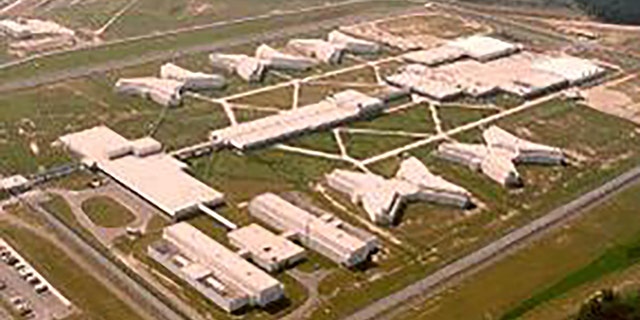 Corrections Director Bryan Stirling said Monday afternoon the fights began in one unit partially about cellphones. That fight appeared to be contained until more fights broke out in two other units. Stirling said a special SWAT team arrived at the building and the inmates gave up peacefully.
The riot was the deadliest in the United States in the past 25 years.
All prison staff and responding law enforcement officers were reported safe after the incident, the South Carolina Department of Corrections wrote in a tweet. The department added the State Law Enforcement Division was assisting prison officials in its investigation.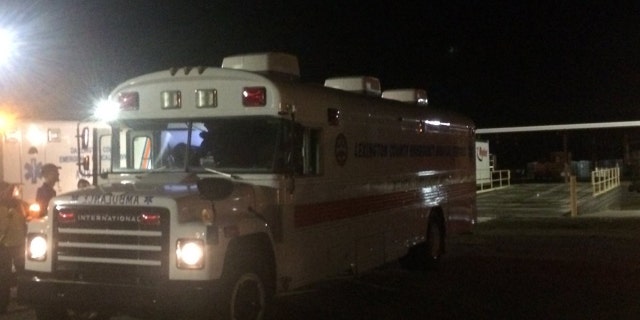 Emergency services from several South Carolina counties responded to the "mass casualty incident," Lee County Fire wrote in a tweet.
Lee County Coroner Larry Logan told The Associated Press that the seven inmates who were killed during the riot died of stabbing and slashing wounds. Logan said he arrived at a chaotic scene.
"How else are you going to die in prison? They don't have guns," he said.
Other details surrounding the multiple fights that had broken out were scarce, but one inmate who witnessed the incident told The Associated Press he saw bodies stacked on top of each other and that correctional officers didn't do anything to quench the violence or check on the wounded inmates.
"I just saw three dead on the sidewalk outside of my unit. One guy is still alive and breathing, but just barely," the inmate said, adding he wasn't sure what started the riot.
The inmate spoke on condition of anonymity out of fear of retribution from other inmates and because of the prison's no cellphone policy.
SOUTH CAROLINA PUSHES FOR CELLPHONE JAMMING TECHNOLOGY IN PRISONS
Most of the inmates are affiliated with gangs and several attackers taunted a rival gang member who was wounded.
"I just saw three dead on the sidewalk outside of my unit. One guy is still alive and breathing, but just barely."
The inmates killed were identified as Eddie Gaskins, 32; Joshua Jenkins, 33; Corneilus McClary, 33; Michael Milledge, 44; Damonte Rivera, 24; Corey Scott, 36; and Raymond Scott, 28.
The crimes the seven inmates were charged with ranged from criminal domestic violence, kidnapping and armed robbery. Rivera was in prison for the most serious offense, murder, and was serving a life sentence without parole.
State Rep. Mike Pitts, R-Laurens, warned of escalating violence in the state's prisons.
"Prisons are becoming more and more dangerous just like I said they would two years ago," Pitts told the Post and Courier. "We've concentrated the worst of the worst. At the same time, we have not been able to keep pace with the correctional officers we need. That puts a lot of stress on officers there and forces a lot of overtime on them."
A spokesman for Gov. Henry McMaster told the AP he had "complete confidence" in Stirling.
Lee Correctional has been the site of several recent violent eruptions.
In March, inmates at the prison held an officer hostage after taking control of a dorm room, The State reported. The inmates held the officer for about 25 minutes before the room was secured by law enforcement.
In February, one inmate was killed by another inmate in a fight.
The Associated Press contributed to this report.