South Carolina baby girl found dead in diaper box, police say; mom who reported kidnapping is in custody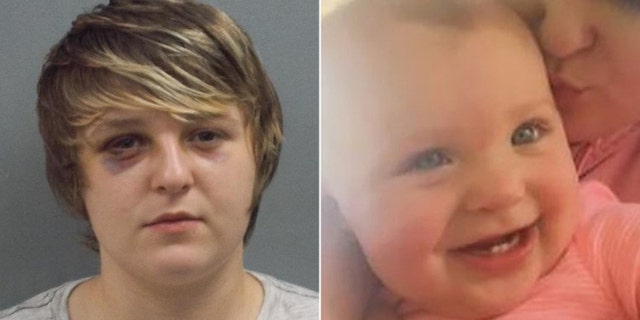 NEWYou can now listen to Fox News articles!
A South Carolina woman was charged with filing a false police report after her 11-month-old daughter, who she claimed had been kidnapped, was found dead on Tuesday. Now, investigators say they suspect there never was a kidnapping at all.
The infant, Harlee Lewis, was found dead inside a diaper box in a field about 1,000 yards from her home Tuesday afternoon, Chesterfield County Sheriff Jay Brooks said.
An Amber Alert was issued around 4:00 p.m. local time after Breanna Lewis, 19, told police that while she was checking the mail, a white man wearing a black coat and gloves got out of a tan and gold colored SUV and punched her several times in the head before snatching the baby from her arms and taking off, Fox 46 reported.
"We canceled the Amber Alert because we don't think there was a kidnapping," Brooks told The Associated Press.
Investigators also told Fox 46 that Lewis admitted to making up the story but did not say how the child died.
Brooks said that she will remain in custody until more information surrounding the child's death is revealed. He told Fox 46 the girl's father recently had committed suicide and his family had been working to get custody of the child.
The Associated Press contributed to this report.