Sonar search for two missing students in Maine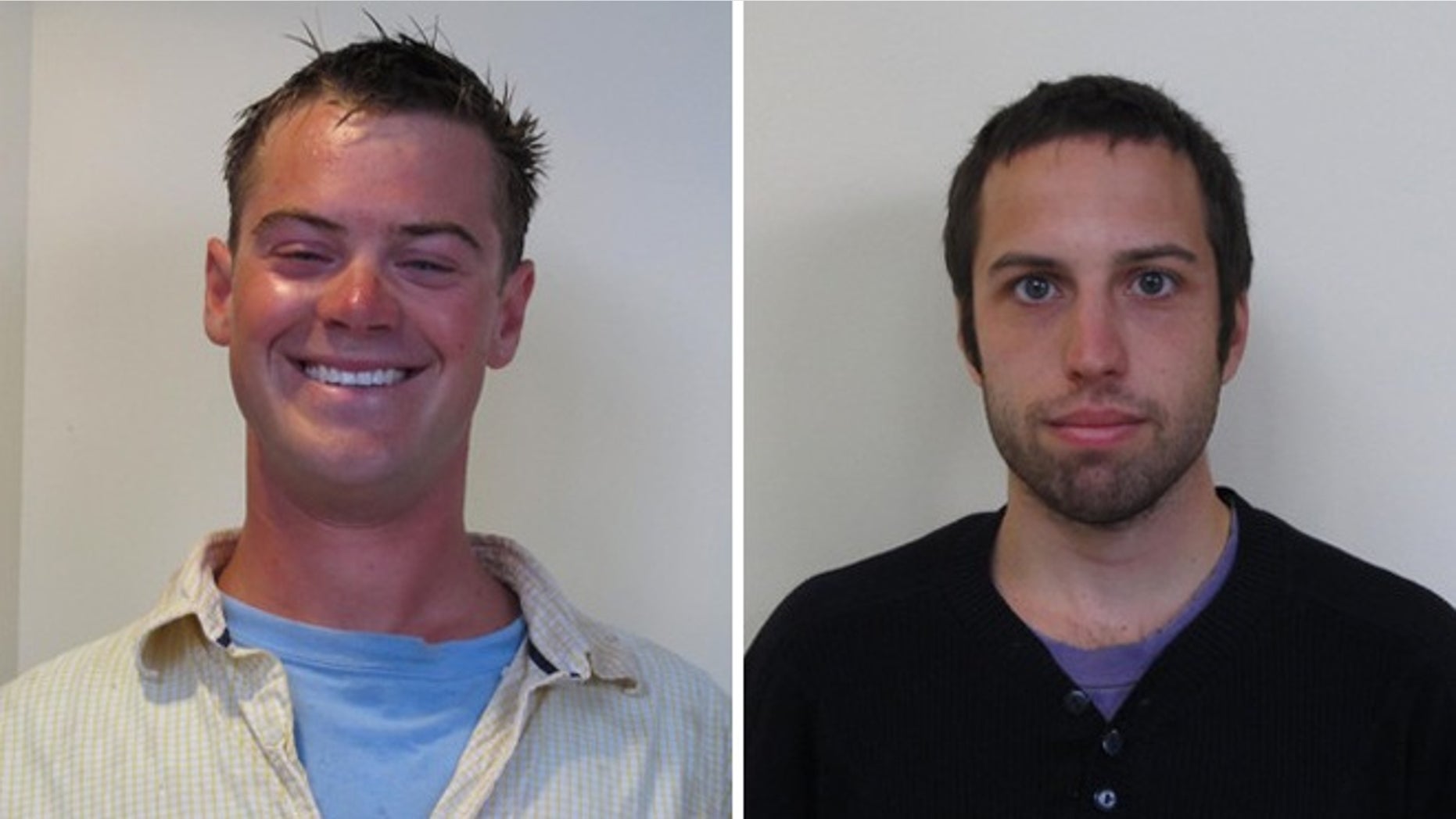 Search parties in Maine are using sonar in the hopes of finding a pair of boat-building students who vanished last week off the shores of Kennebunkport.
Officials for the Maine Marine Patrol, along with the local and state police, said Wednesday they dispatched divers equipped with side scan sonar to search for Zachary Wells, 21, of Burlington, Vt., and Prescott Wright, 23, of Barnstable, Mass., in the waters off Cape Porpoise, a small village located within the town of Kennebunkport. The Maine Marine Patrol also used two boats and an airplane in the search.
Both men are students at The Landing School, in Arundel, Me., where they were studying yacht design and construction. They were last seen last Wednesday night drinking with friends at Wells' home. When one of Wells' roommates went downstairs to turn off a radio at 4 a.m., both men were gone.
[pullquote]
When neither showed up for class on Thursday or Friday, administrators called the police.
"These are two students without a history of disappearing or unexplained absences," Robert DeColfmacker, president of the Landing School, told the Portland Press Herald.
DeColfmacker told the paper Wells' roommates said the two men had left their cellphones and wallets at the home. A search party found pieces of their clothing on a nearby island early Monday, and police believe the two men may have gone kayaking or boating without telling friends.
Police Chief Craig Sanford said there is no indication of foul play.
Wells is 5-foot-8, around 150 pounds with black hair, hazel eyes and a surgical scar on his neck. Wright is 6-foot-4, approximately 200 pounds with brown hair and blue eyes.
Anyone with information is asked to call the Kennebunkport Police Department at 207-967-2454.
The Associated Press contributed reporting to this story.