Son of Boston Marathon bombing 1st responder sentenced for university terror plot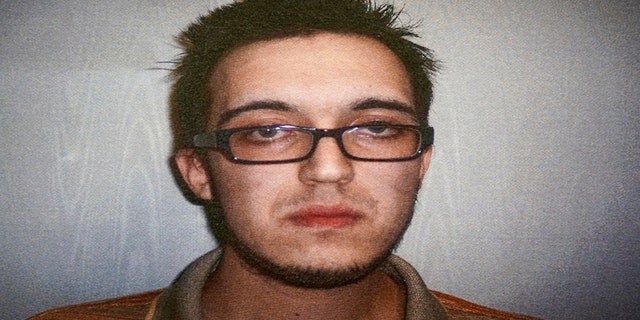 The son of a police captain, who was one of the first responders to the Boston Marathon bombing in 2013, has been sentenced to 20 years in prison for plotting a similar ISIS-inspired attack on a college campus.
Alexander Ciccolo, who went by the name Ai Al Amriki, was sentenced on Wednesday after pleading guilty in May to terrorism charges. He admitted to attempting to provide material support to a foreign terrorist organization and attempting to use weapons of mass destruction, among other charges.
It was his father, Capt. Robert Ciccolo, who alerted authorities after he said his son stated he wanted to join the Islamic State group.
Ciccolo, 26, was arrested in July 2015 after purchasing four guns from someone who was cooperating with the FBI. Prosecutors said he also planned to use homemade bombs similar to the pressure cookers used in the deadly 2013 Boston Marathon attack. Ciccolo was seen buying a pressure cooker shortly before his arrest.
He also posted a photo of his Facebook page of Boston Marathon Bomber Dzhokhar Tsarnaev with the words, "JUSTICE FOR JAHAR KEEP THE HOPE," prosecutors say.
Authorities have described Ciccolo as a "committed soldier" of the Islamic State group who was devoted to inflicting "maximum damage" upon the United States.
Ciccolo's father has not spoken publically about the conviction, but his son's lawyers have said that he did not believe his son would or could have followed through with the attack. His mother, Shelley MacInnes, said on New England Public radio last year that her son is "very compassionate," and "would not hurt a fly."
The Associated Press contributed to this report.