Sometimes GoFundMe goes right, sometimes very wrong ... and sometimes, way off the rails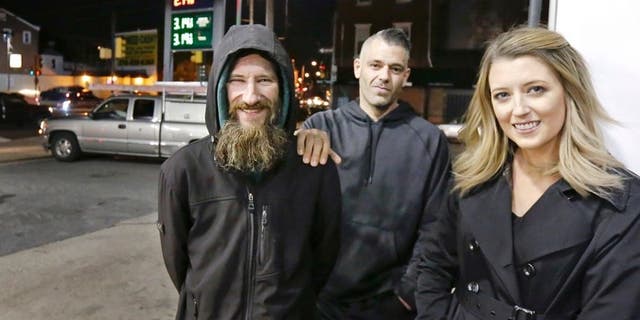 The scandal over a New Jersey's couple's alleged mishandling of a $400,000 GoFundMe account they created for a homeless good Samaritan has brightened the spotlight on the wide range of ways the crowdfunding platform has helped - and horrified - since it was founded in 2010.
The GoFundMe website notes it has served as the vehicle through which more than $5 billion has been "raised for inspiring campaigns by incredible people." And many of those who have started accounts are indeed praiseworthy do-gooders, looking to help people in often-extreme distress.
For example, video game giant Electronic Arts just partnered with GoFundMe to help raise $2 million for victims of the Aug. 26 shooting at a Florida video game tournament - with $1 million of that money coming from EA itself.
And a GoFundMe campaign raised more than $11.4 million in donations last year, after a shooting rampage in Las Vegas killed 58 people and injured hundreds of others.
But then there have been the con artists, greedy money grabbers and others who prey on the emotions of generosity and compassion.
Several GoFundMe campaigns have been launched by people who fraudulently claim they have cancer, or are nursing a child on his or her deathbed. Others have raised huge sums for a deserving someone, then made off with the donations.
Mixed in amid campaigns good and bad have been the head-scratching requests, some quite bizarre -- crazier still, some of these fring efforts actually get donations.
Remember the campaign that friends of ex-FBI agent Peter Strzok launched to help cover his legal costs and "lost income"? It has raised $461,741 so far, out of the $500,000 goal.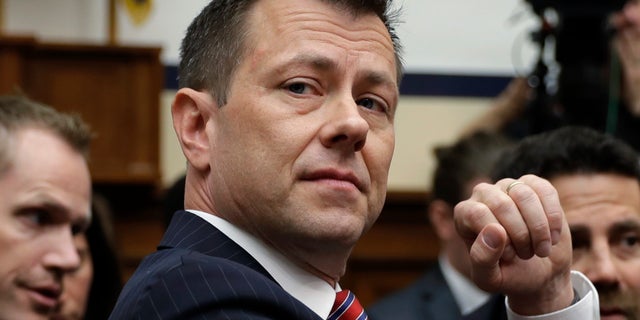 Then there was Toys R Us CEO Isaac Larian, who sent eyebrows arching upward with a GoFundMe effort called #SaveToysRUS -- to raise $1 billion after the retailer filed for bankruptcy.
"A billionaire toy maker is asking the guilty, nostalgic, Amazon-loving public to shoulder the financial burden of picking what meat might be left off Toys R Us' bones when all is said and done," said the website GoFraudMe, which monitors the popular fundraising platform. "Asking for a modest $1 billion, and lacking any solid plan beyond 'a bid to acquire Toys R Us assets through the bankruptcy process' if the campaign attracts enough suckers."
Then GoFraudMe asked, "Remember when GoFundMe was all about wholesome charitable ventures like helping sick kids, funding the retirement of hard-working elderly Latino popsicle vendors …?"
GoFundMe officials say that scams are rare on the platform.
"We leave it to the members of the GoFundMe community to support the causes they care about," spokeswoman Katherine Cichy said in a statement to Fox News.
Remember when GoFundMe was all about wholesome charitable ventures like helping sick kids, funding the retirement of hard-working elderly Latino popsicle vendors …?
Cichy added that "in the rare case that GoFundMe, law enforcement or a user finds campaigns are misused, GoFundMe users are protected." Cichy said GoFundMe is assisting law enforcement in the investigation into the fundraising campaign that the New Jersey couple launched for the homeless man, Johnny Bobbitt.
Bobbitt was homeless and addicted to drugs in November when he gave his last $20 to Kate McClure, a stranded motorist on the side of the road in Philadelphia. To thank him, McClure and her boyfriend, Mark D'Amico, created a GoFundMe account for Bobbitt which raised $400,000 from more than 14,000 people. Except for about $75,000, the couple apparently kept the money, according to published reports. Last week, GoFundMe said that Bobbitt would receive the balance of the $400,000.
"Although we decline to comment on any ongoing investigation [into McClure and D'Amico's handling of the donations], we will provide an update at the conclusion of the investigation and legal proceedings, and after the authorities have taken a detailed accounting," Cichy said.
According to the platform's website: "Every day, thousands of people get the help they need from generous donors. Our team of Trust & Safety specialists work night and day to make sure that funds get to the intended recipient, every time. In the rare case that something isn't right, we will refund your donation. If funds aren't delivered to the right person, we will donate the missing amount."
Scams aside, there have been plenty of curious requests that were less high-profile than the Toys R Us one.
Consider the campaign about two years ago by Dylan Wheeler, an Australian who fled his homeland after law enforcement authorities accused him of taking part in an international hacking ring. Wheeler, despite leaving for the Czech Republic, took to GoFundMe for what he called a worsening anxiety condition that he claimed his doctor said could only be relieved by –- are you sitting down? –- a $500,000 Ferrari.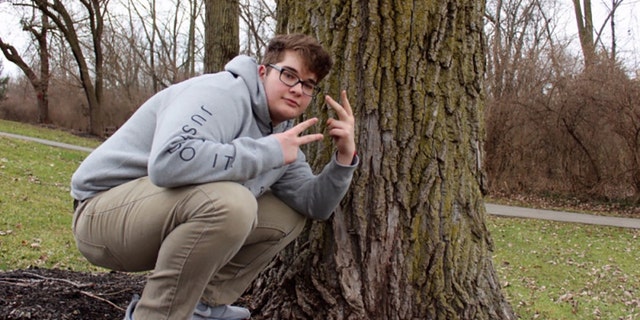 Here in the U.S., a New York woman, Tabitha Renea West, was having a change of heart and wanted a change on her forehead, where she had a giant 420 (code term for marijuana) tattoo. On her GoFundMe page, West explained that she regretted getting the ink, which had inspired many a joke and taunt, and wanted a new start in life, according to news reports.
Some people, including her brother, criticized her for using the platform for something they considered frivolous. But others responded, donating more than $1,000 for her laser removal procedure.
Ohio teen Logan Wright, meanwhile, showed you can attract donations with some humor. He turned to GoFundMe to raise money for a $500 traffic ticket he'd received for trying to outrace a Mustang on the drive to work.
"Moral of the story is I got a ticket," Wright wrote. "But I did dust the Mustang, so it was worth (it). The money is going towards the ticket because I spent all my paycheck on race car parts. Any extra money, if I'm that lucky, will go towards Busch Light and AC/DC CD's."
Wright got more than $2,000.
Adrienne Gonzalez, the founder of GoFraudMe, said GoFundMe has undeniably made it possible for many people and causes to get funds they deeply need. But in other ways, she said, it's become a kind of free-for-all.
The case of the Jersey couple who allegedly didn't pass along enough of the donations they'd received to the homeless Samaritan, Gonzalez said, "has started a conversation about who is minding the store at GoFundMe."
"It's a drive-by activism," she said of some GoFundMe donations. "Nobody thinks about the larger picture. No single homeless person needs that much money. Why do people give money to (the couple) who are not financial advisers, not drug counselors, not social workers, and do not work with the homeless?"
"GoFundMe has gotten a lot better" about scams, Gonzalez conceded. "They know there are public eyes on them. GoFundMe is just a big part of our lives now."