'Soft Underbelly' of Security Exposed Following Airport Attacks, Experts Warn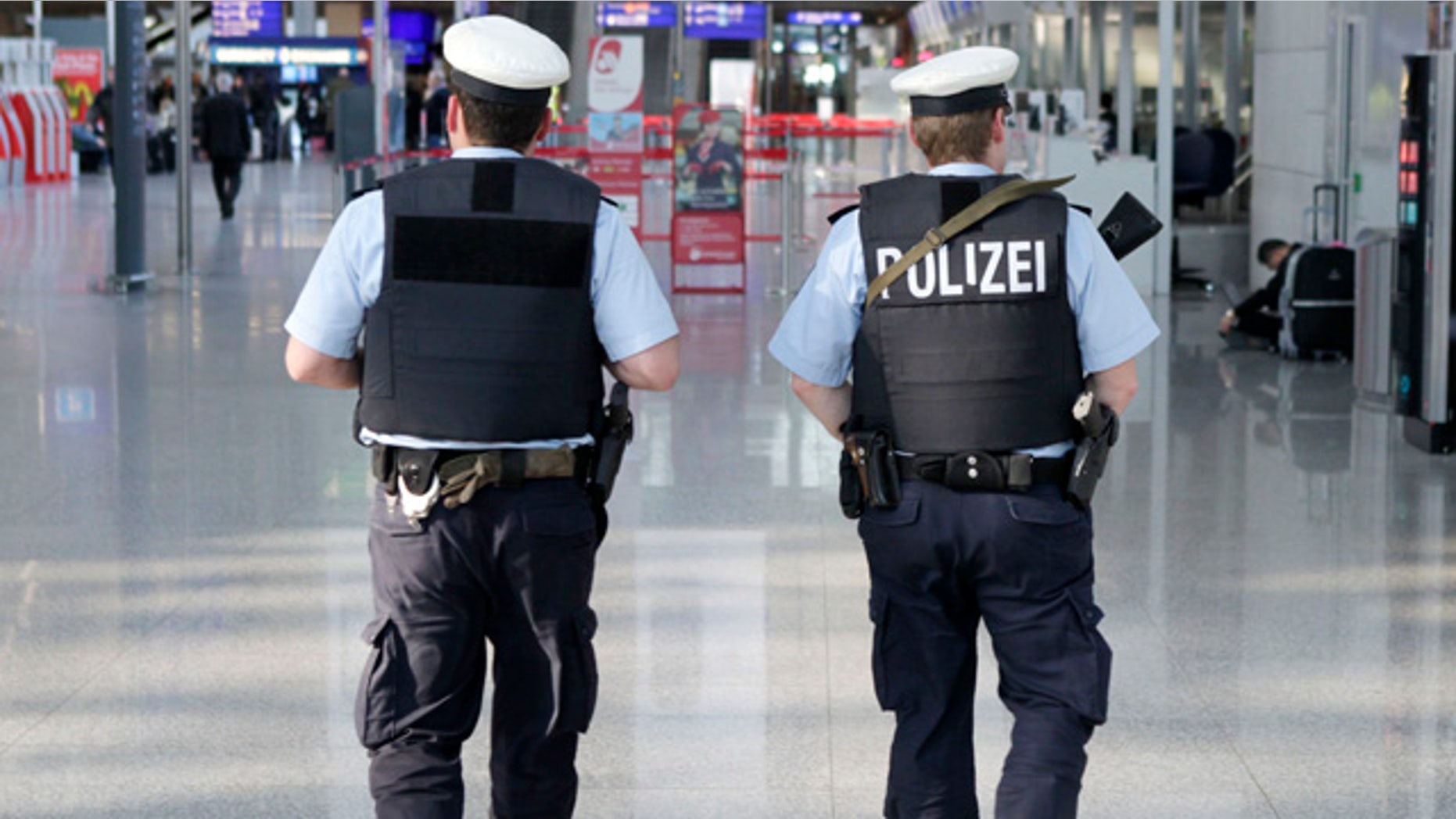 Two recent attacks at international airports expose a "soft underbelly of aviation security" at terminals in the United States and around the world, industry experts told FoxNews.com.
"As [Wednesday's] attack in Frankfurt revealed, the open area of the airports, whether parking areas, loading/unloading zones, and the terminals themselves, have historically been prime targets [for terrorists]," Andrew Thomas, editor of the Journal of Transportation Security, wrote in an email to FoxNews.com. "There is no reason to believe that this won't continue to be the case."
Since Transportation Security Administration officials have "overwhelmingly focused" their efforts on passenger and baggage screening, Thomas said vulnerabilities at locations like terminals, ticket counters and other areas prior to security checkpoints will remain, both domestically and abroad.
"All airports currently have some form of [law enforcement] in the areas, although it is not uniform; and, depending on resources, is often cursory at best," Thomas said. "I hope TSA is serious about dealing with this glaring vulnerability. This would be a major step in the right direction to reducing the overall risk posed to our nation's air transport system."
German officials said Thursday that Arid Uka, 21, admitted targeting Americans when he fired upon a busload of 15 U.S. airmen at Frankfurt's airport as they traveled Wednesday en route to deployment in Afghanistan, killing two and wounding two others.
And in January, a suicide bomber killed 36 people and injured more than 100 others after detonating the device in the international arrivals hall of Moscow's Domodedovo International Airport. Following that attack, TSA Administrator John Pistole submitted ideas to Homeland Security Secretary Janet Napolitano on ways to tighten security in public areas at U.S. airports.
TSA officials told FoxNews.com that the details of the correspondence between Pistole and Napolitano is sensitive security information, but reports from Feb.10 indicate the proposals included checkpoints prior to airport parking terminals, roving security teams and employing officers to detect unusual behavior.
In a statement to FoxNews.com, TSA officials said federal screeners continue to work with local law enforcement officials to deploy "unpredictable" security measures in all areas of U.S. airports, including prior to established checkpoints.
"These measures include explosive detection technology, canine teams, behavior detection teams and Visible Intermodal Prevention and Response (VIPR) teams, among other measures both seen and unseen," the statement read. "As always, the safety and security of the American people is our highest priority and we ask the public to remain vigilant and aware of their surroundings and report any suspicious activity to their local authorities."
But Douglas Laird, president of Laird and Associates, an international aviation security consulting firm, said implementing some of those measures at key hubs in Los Angeles, Chicago and New York would be a logistical nightmare. Specifically, Laird, who previously served as Northwest Airlines' security director, said screening vehicles before they are allowed to enter terminal parking lots would be nearly impossible.
"For one thing, there's not even room to do it," he told FoxNews.com. "There's not even room for the traffic backup."
Laird said some airports in Tokyo and the Philippines already employ such measures.
"You come up and you have to show your boarding pass," he said. "Does that make sense? I don't know. A lot of that stuff is more for show and it doesn't really accomplish anything."
What does work, Laird said, is ongoing cooperation and communication between local and TSA authorities, which can vary widely from terminal to terminal.
"At some airports, it's very good," he said. "And at some airports, it could be a lot better. It's something that needs to be worked on."
The issue of vehicle-borne improvised explosive devices (VBIEDs), which was used to bomb Scotland's Glasgow International Airport in 2007, also remains a top concern for aviation security officials.
In October, Billie Vincent, president of Aerospace Services International, a Virginia-based aviation consulting firm, warned of the ongoing vulnerability to airports worldwide due to VBIEDs in a letter to Pistole and the International Civil Aviation Organization. Vincent -- in several published reports and during worldwide conferences on the issue -- has said it's not a question of if a VBIED will be used at airport terminals again, but when and where such attacks will occur.
"Protecting against VBIEDs is a very difficult issue with existing airports," Vincent wrote FoxNews.com in an email. "Most airports have multiple roadways to approach terminal buildings. Some, with single access roadways, would need a three-pronged security effort."
The first level, Vincent said, would be an "in-movement" vehicle surveillance system to identify cars and trucks to be screened. Those vehicles of interest would then pass through a slowed traffic system for an initial inspection before finally being diverted to a third area for a more detailed security check.
"All of these factors begs the questions of the deployment of sophisticated in-ground weighing equipment and other sophisticated technologies and the means to control the movement of vehicles using barriers, diversion equipment [and] vehicle inspection equipment," Vincent's email continued.
"All in all, not a simple nor inexpensive thing to do … Procedures, processes and protocols would all have to be developed and used and, like all other human endeavors, would never be 100 percent effective."