Snowball fight leads to driver's arrest after nearly running down group with car in Seattle, police say
Amid the most snow in decades to hit Seattle, a snowball fight led to a woman's arrest after she allegedly tried to run over a group of people on Sunday, officials said.
The incident happened in the city's Capitol Hill neighborhood around 8 p.m., after the woman turned around and drove toward pedestrians after someone hit her Jeep with a snowball.
Video taken by Joey Wieser shows the driver appear to accelerate toward a group of people standing just off the street. The group ended up dodging the SUV.
SEATTLE BRACES FOR MORE SNOW, AFTER RECORD-SETTING WINTER SO FAR
The woman can then be seen in video jumping out of the Jeep and immediately getting hit by a snowball. She then proceeds to attack the man who threw it before a group of people pull her away.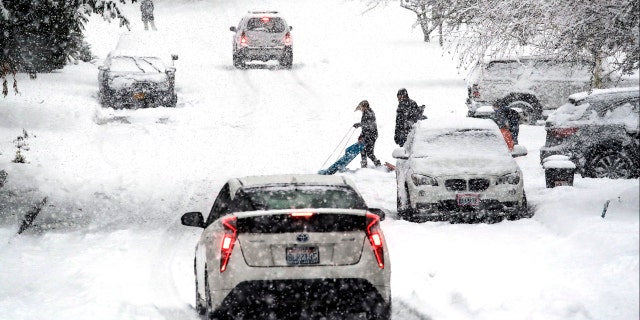 Police were eventually called and an officer who gave the woman a sobriety test said she was high on marijuana, KIRO7 reported. The woman, who has not been identified, is facing DUI and reckless driving charges.
The woman was released from jail on Monday and told KOMO News she was only trying to scare the group after her vehicle was hit by several snowballs, and she had no intention of hurting anyone.
SCIENTISTS HOPE BACTERIA COULD BE THE CURE FOR POTHOLES
The arrest came as Seattle has seen the snowiest February since 1945, according to the National Weather Service. Seattle's metro area had already been hit by three snowstorms this month and Seattle-Tacoma International Airport has received 20.2 inches of snow so far in February.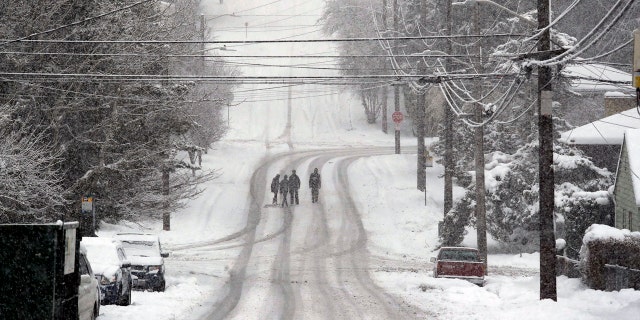 The storm that hit Seattle Sunday dumped up to 4 inches of snow. More than 6 inches of snow fell on Monday with rain and snow expected throughout Tuesday as a lingering jet stream drives cold arctic air into the normally temperate region.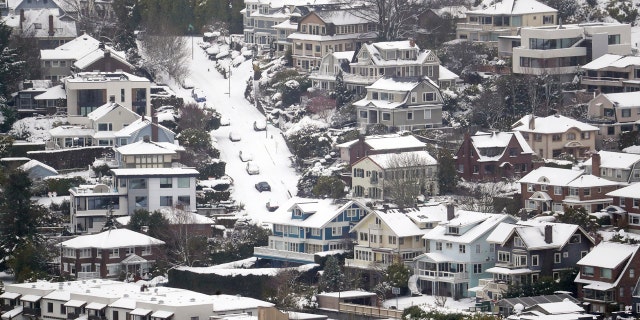 More than 85,000 people remained without power Tuesday morning, and at least three people have died from exposure to the cold since the series of winter storms started Feb. 3, Q13 News reported.
CLICK HERE FOR THE FOX NEWS APP
Schools remains closed throughout the region and lawmakers in the state capital of Olympia cancelled meetings due to the persistent wintry weather.
The Associated Press contributed to this report.