Snow from Idaho cabin roof buries 3 children; 1 dead, 2 in hospital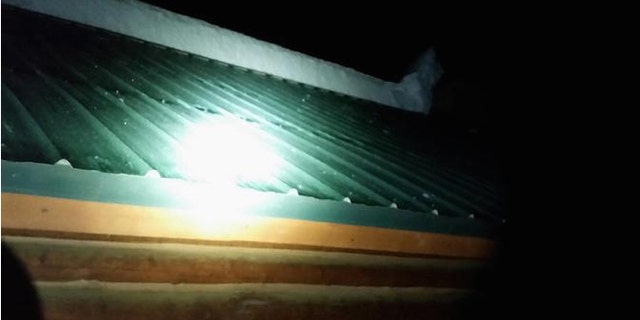 NEWYou can now listen to Fox News articles!
A 2-year-old girl was killed and two other children were seriously injured when snow slid off a cabin roof in Idaho and buried them, officials said Saturday.
They were outside a cabin near Yellowstone National Park in Mack's Inn, Island Park, when the "freak accident" happened Friday evening, Fremont County Sheriff Len Humphries told FoxNews.com.
"Temperatures were warm enough that snow slid off the building and that's not an uncommon occurrence," he said.
The three girls were taken by helicopter to Eastern Idaho Regional Medical Center where the 2-year-old died, EastIdahoNews.com reported.
Her 7-year-old sister and a 7-year-old cousin were in fair condition, the news outlet reported.
Their names were not released.
Humphries told FoxNews.com the snow that buried the girls was several feet deep.
"It took some time to find all three," he said. "It took an hour to find the youngest."
The children's grandparents own the cabin, the sheriff said.
"One of the fathers saw the snow slide and he immediately started looking for the girls," he said.
"It's just a terribly freak accident," Humphries said. "It's unfortunate. I certainly feel for the family and their loss."