Snake on the loose: 17-foot python goes missing in northern Alaska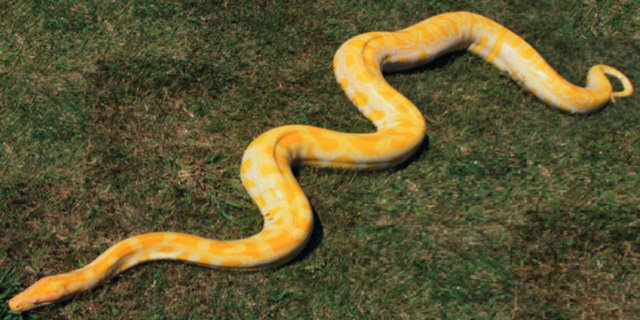 A 17-foot python has been reported missing by its owner in a community north of Anchorage, Alaska.
The 100-pound albino Burmese python is believed to be on the loose in the Meadow Lakes area.
PYTHON HUNTERS CAPTURE 15-FOOT SNAKE IN FLORIDA EVERGLADES

The albino Burmese python doesn't usually attack adults unless it is provoked, but it could still pose a threat to pets and young children, according to The Matanuska-Susitna Borough Animal Care Department.
Authorities have advised residents to keep their small pets inside until the snake is found.
"Alaska's cold temperatures may weaken the snake or compel it to seek a warm place," said Animal Care Director Kirsten Vesel.
The Associated Press contributed to this report.